5 Best Tool To Monitor Competitors On Instagram|BrandFollower
In today's era of the rapid development of the network, we must keep up with the development of the times, and pay attention to the changes in competitors. Monitoring competitors allows us to grow faster in a benign competitive environment.
Instagram is the second-ranked social media platform for a month of active users. There are 73% of companies choosing to set up an account on Instagram.
What tools are there to help us monitor competitors on Instagram?
1.Iconosquare
Iconosquare helps users track competitors. This tool can also compare the difference between a user's brand and a competitor. These data include follower growth, engagement rates, coverage, and impression history.
Users can manage many brands from one dashboard and automate reports. Besides, this tool helps users monitor comments about brands and competitors online. And users can interact with tags and comments in real-time. The app also has planning and publishing capabilities.
Social channel analysis: Facebook, Instagram
Pricing: 14 days of the free trial. The paid plan starts at $29 / month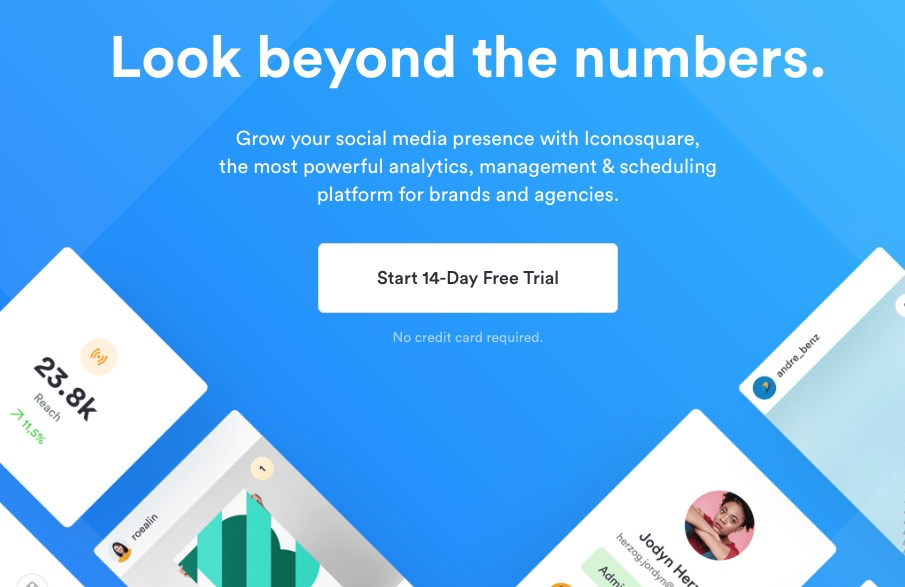 2.similarweb
Similarweb is a tool used to monitor the traffic of competitor websites. Similarweb counts the monthly visitors and analyzes the source platform of this traffic.
Similarweb divides website traffic into five broad categories: direct source, social media, natural search, paid to advertise, and third-party sources.
Similarweb shows users the percentage of Instagram traffic on the website every month.
3.Sprout Social
Sprout Social understands the performance of competitors on social media from many perspectives.
Users use Sprout's competition reports to track Instagram's basic metrics and compare them to their profile.
Whether you want to monitor what your competitors are posting, or if you want to compare your growth against your competitors, you can use Sprout Social to get it.
4.Phlanx
Phlanx is an engagement rate assessment and calculation tool. Phlanx calculates the engagement of followers, and the engagement of all users on particular content.
This Instagram engagement calculator can help you understand how active your followers are in any given account. This is a great resource for analyzing competitors' Instagram performance. Also, it can be used as a way to determine if an influencer has a legitimate follower.
Phlanx's engagement is based on the number of followers the account has and the ratio of followers to content (likes, comments, etc.).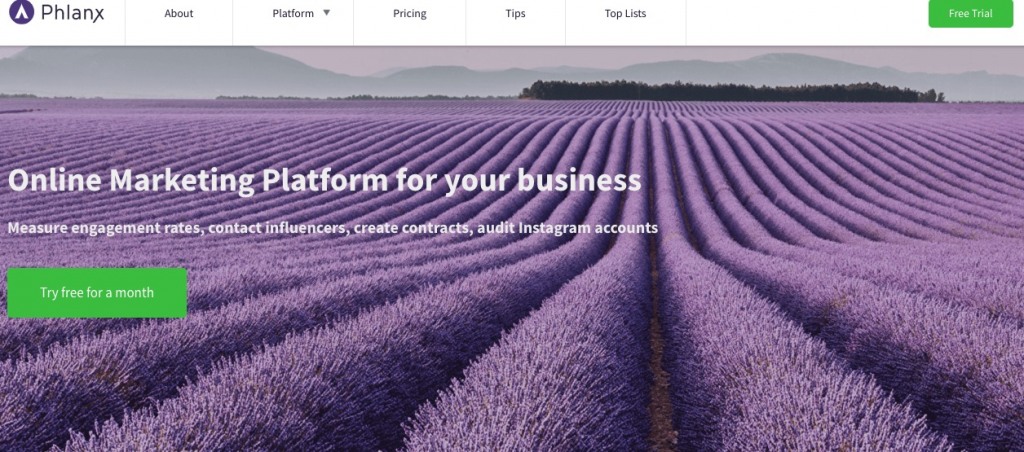 5.BrandFollowers
BrandFollowers forms a report for each brand and influencers. In the report, this tool calculates the weekly competitor's engagement rate, real followers and unfollowers. These three figures show the total performance of competitors on Instagram every week.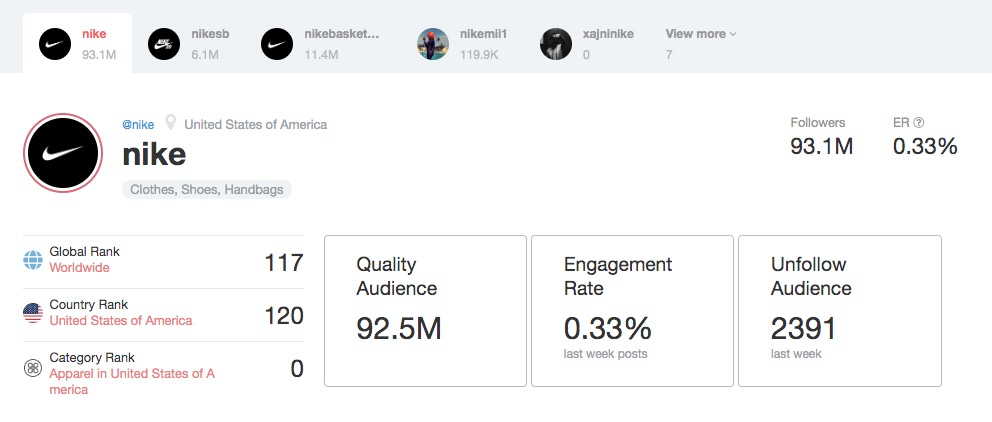 Besides, BrandFollowers also detailed analytics competitor followers' country, age, and gender. Competitor followers and our followers should be similar. By analyzing the competitor's follower audience, we can find our own shortcomings.
BrandFollowers also checks for fake accounts for brands and influencers.
BrandFollowers graphically shows the changes in competitors' new followers and unfollowers each day. Through the changes in followers, you can see the final results of the recent content marketing of competitors.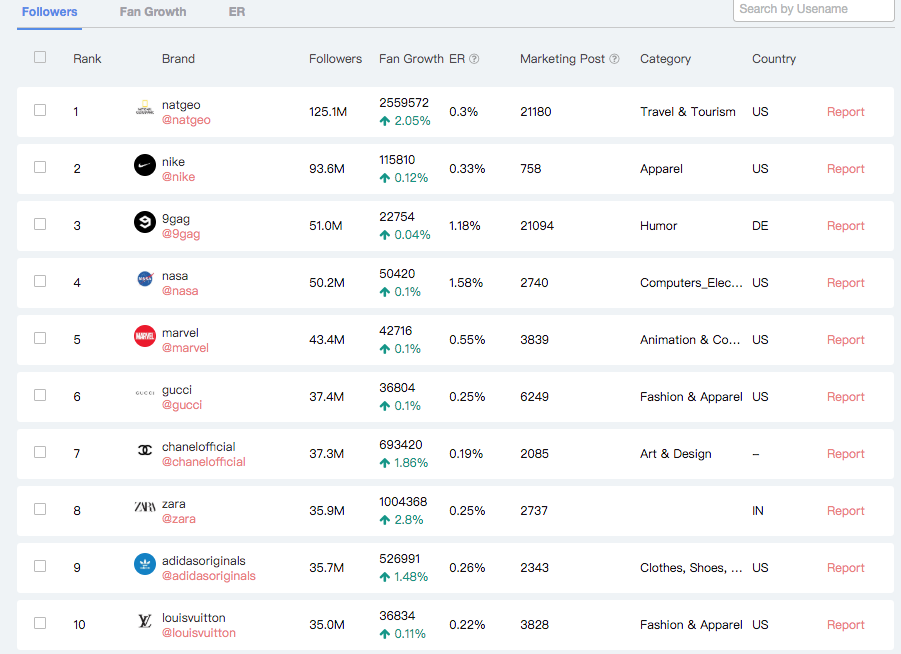 Monitor competitors from five aspects:
1. Determine the type of post they use
The first thing is to understand the types of posts they use to attract customers on Instagram. Different companies will use different slogans and descriptions in their posts. But, when researching competitors, it's important to understand the keywords their posts like to use.
Also to keywords, you can also see the length of the words and titles they use in their posts. For optimal participation, the ideal length for subtitles is 138-150 characters.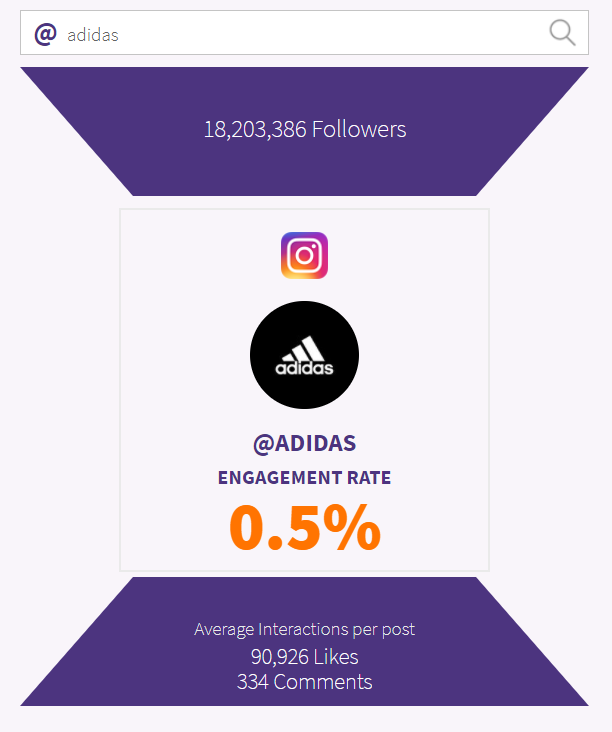 2. Release frequency and the best time
In order for your social media campaign to be successful, it's important to know how often your competitors are posting. These findings will help you optimize your posts so you know the best time to post content. Besides, you can study the types of filters used by competitors.
3. Engagement rate indicator
You can view competitor engagement metrics. then increase brand engagement rates and drive audience growth.
4. The type of topic tags your competitor is using
If you want to gain a competitive advantage over your competitors, check out the hot topics in the industry. According to hot topics, post relevant posts to solve the problems that users pay attention to, and propose effective marketing strategies.
You can monitor your competitors to see the right #tags you can use in your content to reach a bigger market. It's also important to post a message on Instagram using a competitor's tag. There will be more users seeing your post.
5. Research competitor followers
Each brand is like its competitors' audience. If competitors follow up, it may lead yours to fewer followers. So, use BrandFollowers to monitor changes in competitor followers.
At the same time, by research the competitors' followers, we find out in which countries the competitors have done brand promotion. And through the changes of followers, we can see the effect of these promotions.
The followers of competitors are the end result, and we must learn to reverse the reasons by the changes of followers.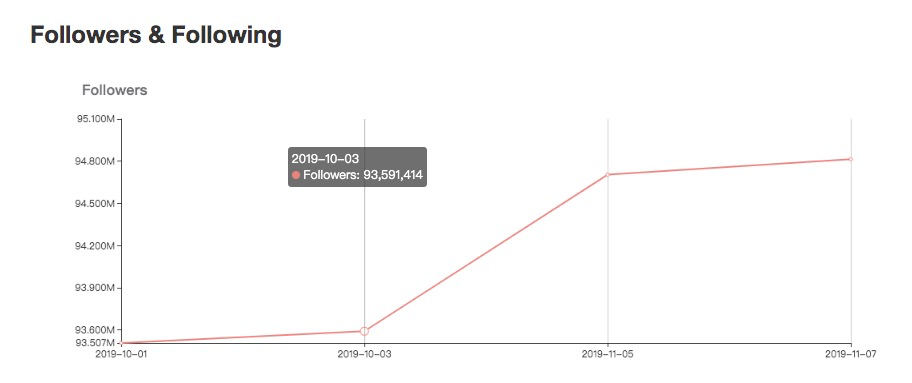 These are the tools and methods for monitoring Instagram's competitors. By monitoring competitors, we can find out where we are short and learn from our competitors.