Instagram Shadowban check and remove instruction
In February 2019, Instagram released a statement saying: 'Due to improvements in the Instagram system, the posting nature has been reduced. The statement did not acknowledge Shadowban's existence, but explained that the drop in engagement rates was caused by the Instagram algorithm.
Shadowban has troubled many Instagram users, who say they haven't broken Instagram rules and haven't received any warnings, but Instagram posts have been less covered and engagement rates are down.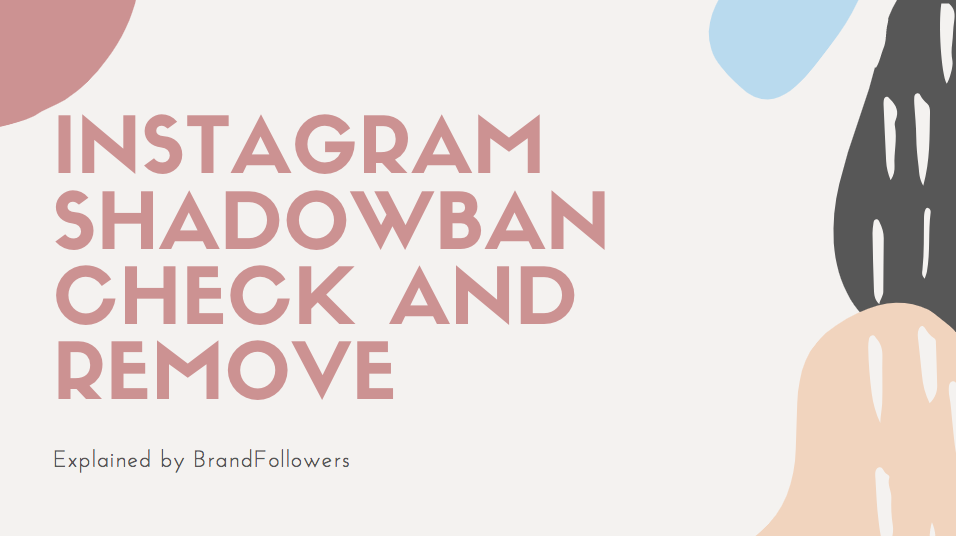 What is Instagram Shadowban?
Twitter first introduced the concept of Shadowban to reduce spam and duplicate content. The shadowban was then taken to Instagram, and although Instagram denied Shadowban's existence, there are still users who say their accounts have suffered from Instagram Shadowban.
Instagram Shadowban explains that if you post content that "violates the Instagram Community Guidelines," Instagram will block your 14-day content from being displayed. This means that people who don't follow you won't see your posts, no one can search for you, and the hashtag you're using won't show your posts anyway.
Facebook's explanation for this is that they are not banning accounts entirely, but restricting some hashtags and exploration pages.
Instagram doesn't do this manually, which is a defective AI. Instagram AI checks each account for violations of Instagram rules. If Instagram AI thinks you're breaking the Instagram rules, it will restrict your account's display and even delete it.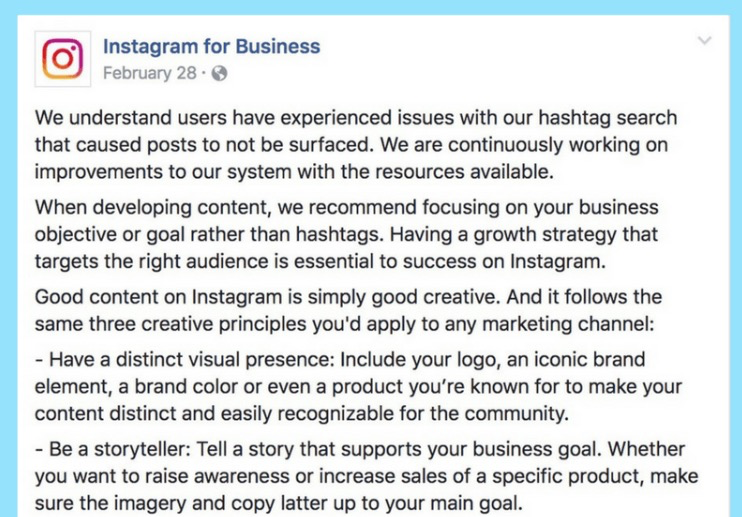 Causes of Instagram ShadowBan:
1. Use prohibited or duplicate hashtags
Instagram will limit some hashtags, but if you accidentally use them, it will cause Instagram to restrict your posts to appear in this hashtag, and even your posts won't appear in any tags.
In addition, some users say that frequent use of duplicate hashtags can also cause Shadowban. So you have to use hashtags with caution.
2. Inappropriate content
If you post content that does not meet the Instagram Community Guidelines, but a defective AI detects it as "potentially inappropriate" content, you will be demoted. Instagram downgrades "probably inappropriate" content and removes it entirely from the Browse page and the Theme Tags page (this downgrade only affects this post).
Examples of content not recommended: violence (i.e. war), graphics/shock (i.e. blood), "low quality" (including memes), spam, misinformation or sexual innuendo (may include any harmless swimsuit photos on the beach, any photos showing excessive skin).
3. Breach of Instagram rules
Instagram has been updating algorithms, and you'll always keep an eye on the algorithm changes that Instagram publishes. And Instagram is strictly restricted in its behavior toward buying followers, buying likes and comments.
So follow the rules of Instagram, don't cheat, and often use the tool to check your Instagram fake account to check your fans.

4. Too much spam
Regularly using your account to post a lot of spam and marketing content, so sub-influences on the user experience are likely to cause Instagram Shadowban.
5. Accounts that are frequently reported
Accounts that are often reported by users can easily offend Shadowban. But Instagram doesn't restrict your account just because users report it, and Instagram checks to see if your account violates the Instagram guidelines.
However, once Instagram is determined that you have violated Instagram rules, your account may be blocked or deleted.
6. Use third-party APPS that don't meet your needs
For example, Instagram does not allow users to use third-party apps to count unfollow data, and Instagram has banned multiple third-party apps. If you use a third-party APP and log on to your Instagram account, your Instagram account is likely to be affected by Instagram Shadowban.
Everyone is advised to use the login-free Instagram tool whenever possible. For example, BrandFollowers, a free Instagram follower analytics and tracking tool. You can use it to track followers and engagement rates. You can also check for fake fans.
check Instagram ShadowBan method:
1. Check with someone else's account
You post a post with a few non-popular hashtags. Then use an Instagram account that doesn't follow you, search the tab, and see if it's your post in your most recent post.
If none of these non-popular tags have your posts, your post has met Instagram Shadowban.
2. See your engagement rate
Use BrandFollowers to see if engagement rates for recent posts are down a lot.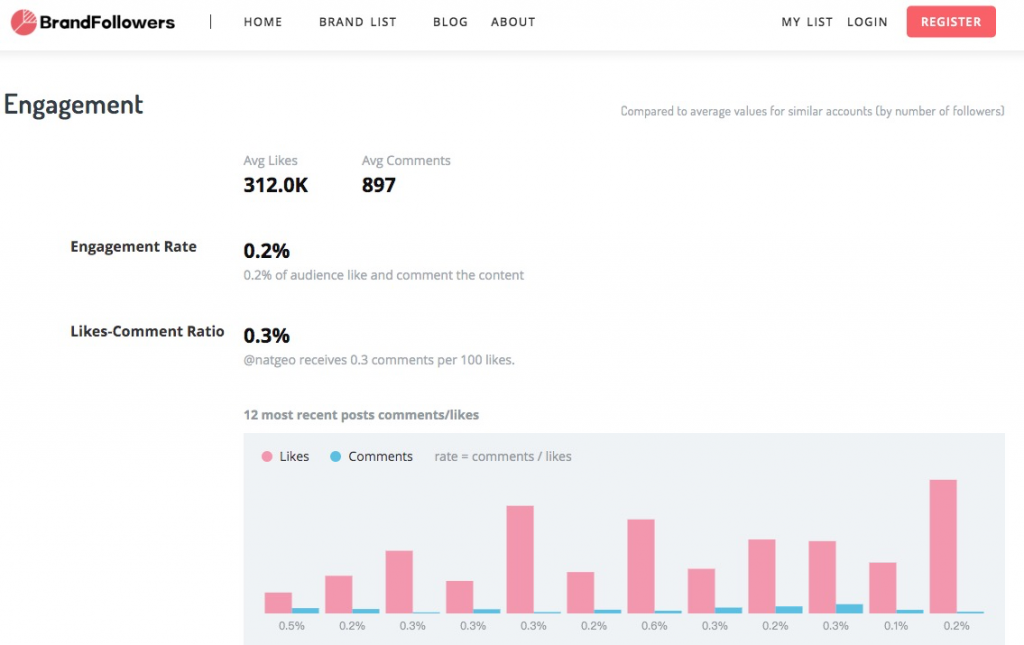 remove and fix Instagram shadowban
1.Solution: Wait or rest for a few days
After people report you and you are shadow-banned, they either delete your post or block you directly without warning, or you have to wait 14 days, then 14 days, and then you have to wait another 90 days to remove the soft shadow ban.
If you haven't broken the Instagram rules, leaving Instagram for two to three days can help lift the Instagram exclusion zone. If you decide to take a break, avoid posting, commenting or even logging into the app!
2. Do not use hashtags that have been banned.
Check that your previous post has not been banned by Instagram, and if so, please delete or modify the post as soon as possible.
If any hashtags you use are prohibited, make sure you stop using them! They may prevent your posts from appearing on any theme tags you use!
3. Follow The rules and regulations of Instagram
Read and follow Instagram's terms of use and community guidelines.
Most importantly, it is important to publish useful and authentic content and to follow best practices. While it can take a long time to do so, it will keep your account longer.
4. Stop using third-party tools
If you use bots or other automation services, stop using them and remove them immediately. Stop using any tools that require you to log on to your Instagram account. Examples: automatic postings, third-party tools to track unfollwers, and tools to buy followers and like to comment, are all prohibited by Instagram. All of this leads to Instagram Shadowban.
BrandFollowers is a free online tool to help you track and analyze data, and you can use this type of third-party tool to help with Instagram marketing promotions.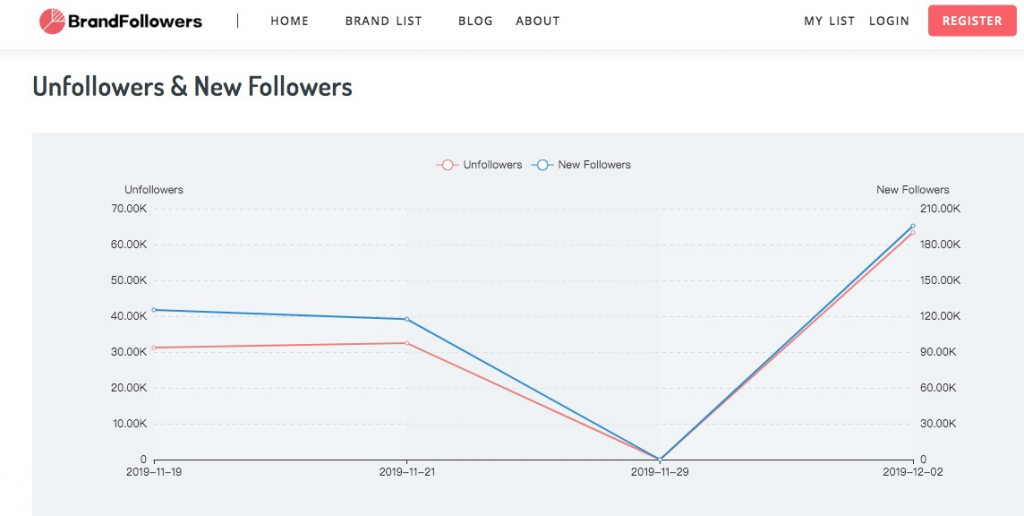 5. Report your shadowban on Instagram
Instagram supports official mail processing issues, you can use official mail and Instagram to contact.
Beyond that, the best way to do this is to use "report a problem" in your profile on the Instagram app and give Instagram a brief and clear description of your problem.
The above is an introduction and treatment of Instagram Shadowban, and it's not scary to meet Shadowban. It is important to look for the cause of the problem and find a way to solve it.