Instagram Marketing Tool Free Analyze Follower
Instagram, an APP known for sharing pictures, has become a global social media platform. Seventy-three percent of people buy products on Instagram, which is full of business opportunities and attracts a lot of businesses and brands, but what about Instagram marketing? How to attract users to buy products.
For businesses, the viability of active social media is critical. The basis for determining social media is followers. Without a large following, the coverage of the post will below. Without followers, it's hard to get sales.
Without Instagram, no social media marketing strategy is complete. It has become a top platform for brands, advertisers and consumers.
The platform has 1 billion active users per month. Every day, 500 million Instagram profiles are active.
This may surprise you: 70% of Instagram hashtags are branded.
What does this tell you? If you're not active on Instagram, your competitors are sure.
Those who have set up accounts will be on the right track. But having an Instagram profile alone doesn't necessarily mean selling.
To drive sales and make money from Instagram, you need a steady stream of new followers.
One of the first steps in successfully implementing your Instagram marketing strategy is to increase your follower base.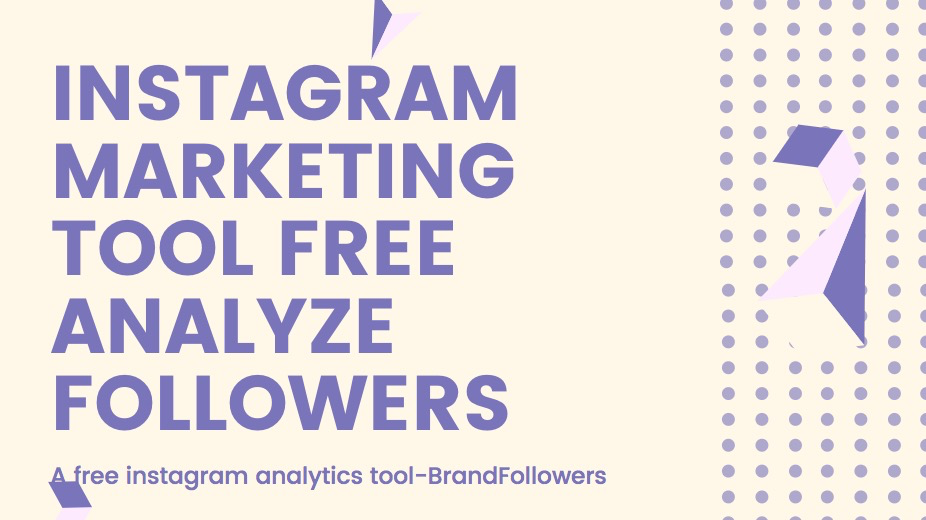 To get more followers quickly, you can use some marketing tools to help us manage and analyze our followers.
Instagram is implementing the Hidden Like Digital feature. Instagram has also previously dropped the unfollwers. Instagram wants posts to be really liked by users, not entirely dominated by data. These changes make content more important and make it harder for followers to grow.
Here are 5 tools to help analyze your followers' Instagram marketing:
1. Instagram Insights
Instagram Insights is the official analytics tool for Instagram, but business materials are required to be available.
Instagram Insights analyzes two types of data: the first in the country, age and gender ratio of followers so that businesses know more about their users.
The second type of data is the performance of each post, including the people each post covers, the number of people who viewed the post, the likes and comments you get, and the number of other clicks.
Instagram Insights covers the basic data of Instagram, but more analysis tools are needed to analyze it.
Cost: Free
2. BrandFollowers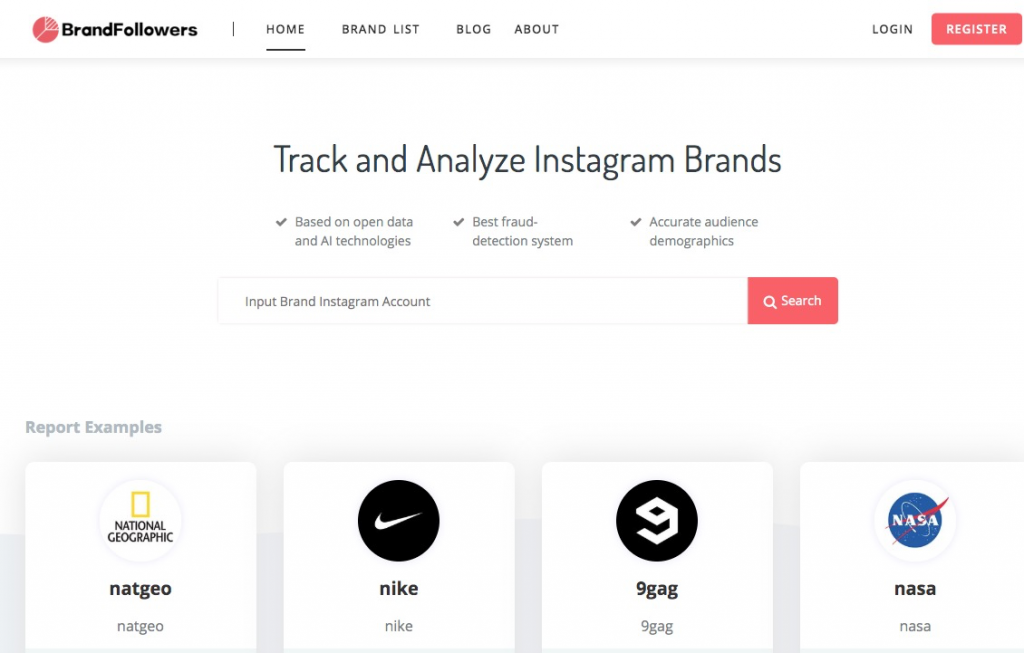 BrandFollowers has 300,000 brand followers analyzing data. Enter any brand name on the brand's home page and you can go directly to the brand's analysis page. On this analysis page, you can see specific data such as brand engagement rates, high-quality users, and followers' country and gender, age, and more.
BrandFollowers is also a checking and tracking tool, and BrandFollowers checks whether the brand and the influencers account contain fake followers. BrandFollowers records the changes of followers and unfollowers for each day, and then makes charts.
BrandFollowers is an online analytics tool that allows users to view and analyze any data without logging into their Instagram account, a safe and convenient tool.
Cost: Free
3. hypeauditor
the hypeauditor is an influencers analysis tool. Tools dedicated to checking for false data by the influencers.
The hypeauditor uses a variety of algorithms to check the real audience of its followers. Check the first of the comments. The hypeauditor sorts the influencers by the number of followers, and you can see the change of the top50's influencers.
In addition to checking the authenticity of the influencers, the hypeauditor can also filter to find the most suitable for the influencers. As an influencers marketing tool, it helps a lot of businesses.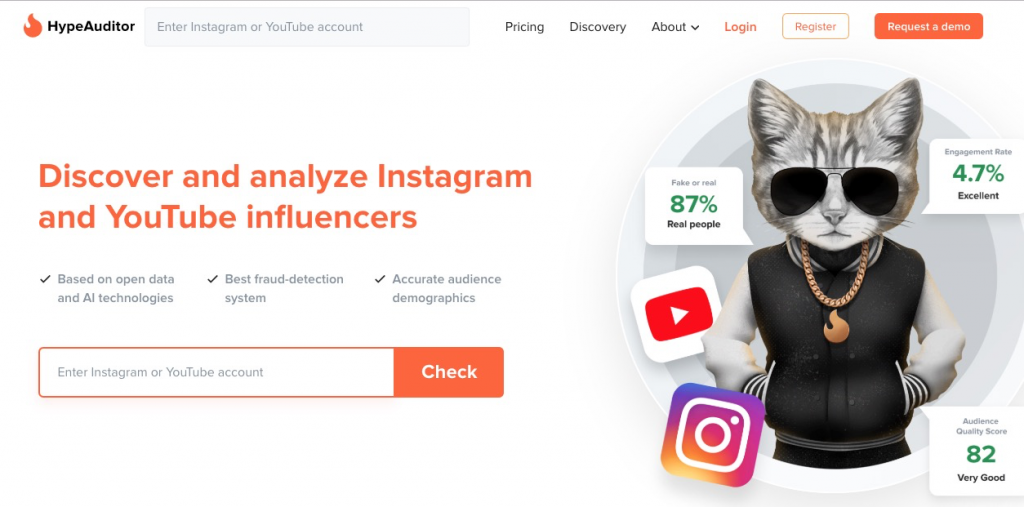 4. Iconosquare
Iconosquare is an analytics platform dedicated to digging into the performance of your content on Instagram.
With Iconosquare, you can track regular engagement data like followers and likers, as well as get specific statistics about followers, including their location and social media impact levels.
By identifying the most influential fans, you'll be able to identify new opportunities for impactor marketing and outreach activities.
Iconosquare also gives you the opportunity to compare the performance of your competitors to help you better understand your position in the industry.
Cost: $7- $ 59 / per month (14-day free trial)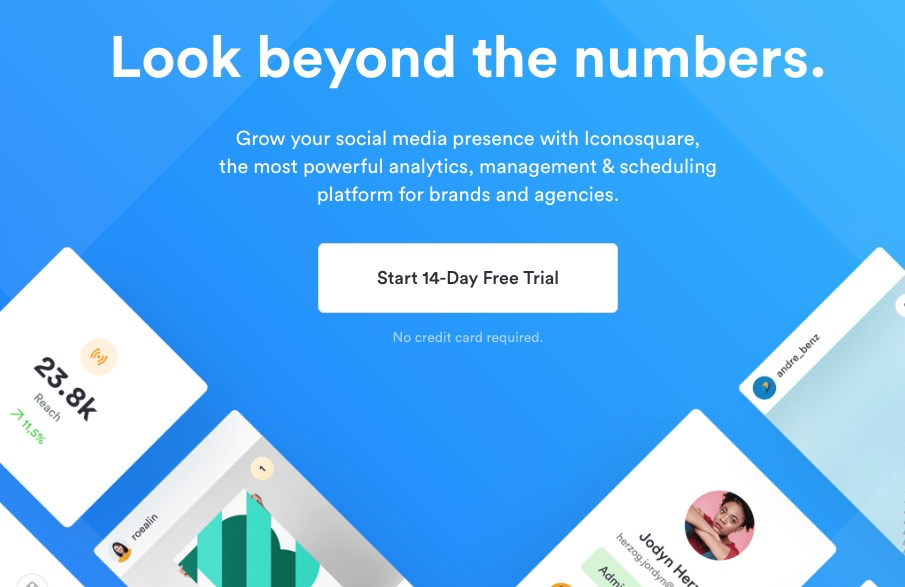 Sprout Social is a social media management platform with a wide range of content planning and publishing tools. Sprout Social also offers in-depth Instagram analytics that gives you access to detailed reports of the performance of the latest posts.
With Sprout Social analytics, you'll be able to track engagement and compare the success of your store account to the success of other accounts you manage.
In addition, Sprout Social has tools to monitor hashtags and reviews to help you stay on the ground and find new opportunities to engage.
Cost: $99-$ 249 per user / month
These are 5 Instagram marketing tools to help businesses grow their followers better. Get more followers to drive sales and get more out of Instagram marketing.