Instagram Followers Tracker: APP And Online Website
Instagram is a world-class social media. There are many well-known brands and celebrities have established accounts. Also, many users follow their favorite photos on Instagram. In Instagram marketing, followers are an important indicator to determine account operations. How to better manage and track followers is important. Here we introduce the 6 best Instagram Followers Tracker.
APP-Instagram Followers Tracker
1.InstaFollow
This mobile app (for iOS and Android users) is a simple tool that provides insight into the basics of your followers.
After downloading the app and syncing it with your Instagram account, you will be able to:
Track new followers and followers
Track followers, you don't care about
Keep track of the people you care about, they won't follow you
Tap and tap within the app to track and unfollow users
With this data, you can better understand who is the follower and how to increase your followers.
User rating:
Price: Free
The app's features include being able to track people who are no longer following you, tracking followers you don't follow, tracking people who don't currently follow you, and tracking new followers.
Open the InstaFollow dashboard and you can see the sum of all the information. This app is easy to use and the information is interesting and useful.
1. You need to use your Instagram username and login to use the app.
2. The app gives you a lot of features, but you can't target more than 20,000 users. The app allows you to follow or unfollow the largest number of settings for 160 users per hour.
3. For those who want to follow/cancel a large number of numbers at a time, this may not be ideal because there is a ceiling.
2.MonoMosaic
Support Android mobile phone system
MonoMosaic is an app recommended by many people and it is an Instagram follower insight app. It has helped many users check and track Instagram accounts.
The app allows you to do the following:
Discover the followers you have earned and lost, find out who blocked you, and unfollow those who have followed you
Track the most loyal followers
Switch Instagram accounts to check many
Media-related analytics to see the best content for the best content
Followers, followers likes, and comments on growth trends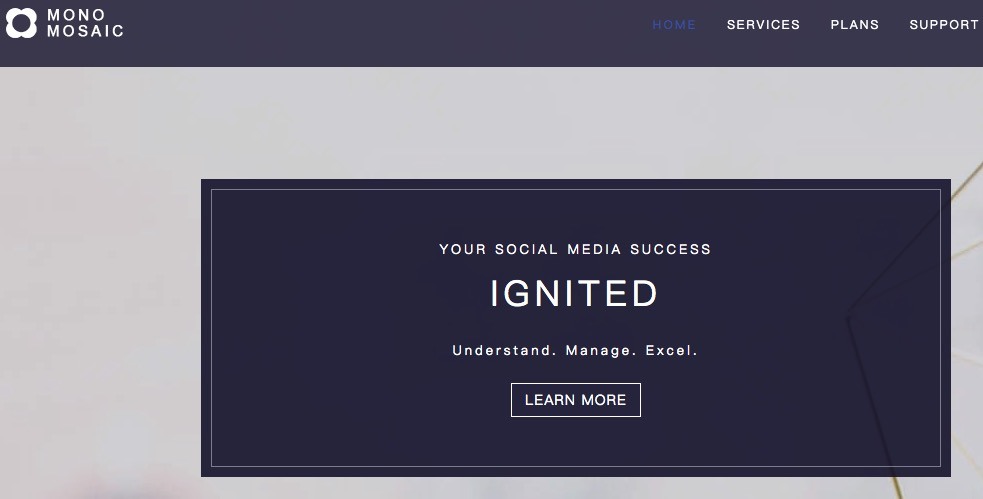 User rating:
This is another popular app, with more than 150,000 people rating it as 5 stars, but many people don't like the app and think it's boring. It has 53% positive reviews and 47% Negative evaluation.
1. You need to use your Instagram username and login to use the app.
2. Although you can get some features for free, you must pay an extra fee for a range of more advanced features.
3. The app does contain a lot of ads.
3.Appyfurious LLC
Support IOS system
The Instagram Tracker was released in 2017 and has so far allowed you to track winners and losers. You can check how your posts are performing, your favorite posts, and the most commented photos and videos.
The app allows you to do the following:
Tracking followers and losers
Track your post-performance – favorite posts, most commented photos, and videos
Track followers to take part – recent followers, lost followers, people you cancel
Discover the most active users
Use analytics to optimize your articles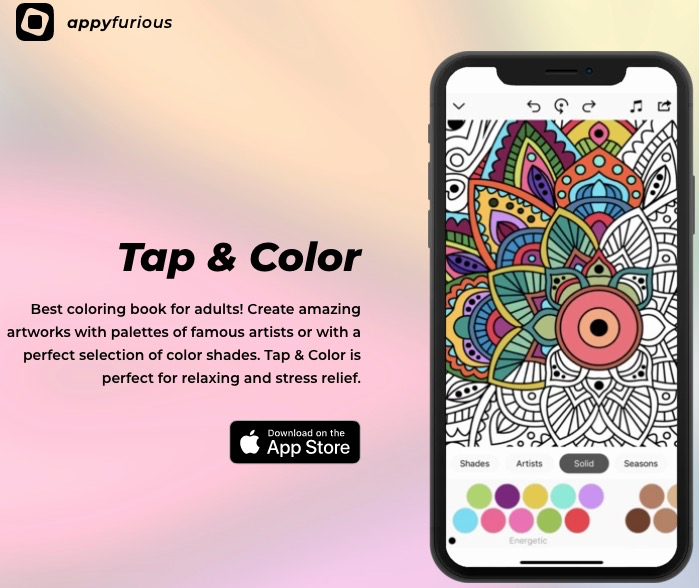 User rating:
You can also use Tracker for Instagram to track follower engagement.
Some of Appyfurious LLC's features are free, but for full functionality, users use advanced access for $9.99 a month. By using advanced permissions, users gain more insights, such as favorite media posts, ghost followers and best reviewers.
Before downloading the app, it is necessary for the user to check the app's comments. Because the user is polarized: the most common rating is 5 stars and 1 star.
Tips: Instagram doesn't have statistics about followers, so there are a lot of third-party apps that analyze followers.
But many third-party apps need users to enter the Instagram username and password, which is a dangerous thing. Because third-party platforms may leak your accounts and passwords.
On the other hand, Instagram has always restricted users using third-party apps. Many accounts that use third-party apps to track data are banned by Instagram.
4.Unfollow for Instagram
This is an Instagram app that tracks unfollowers. With this tool, you can clearly know who is unfollowing you. And manage these unfollowers. It's an unfollow-free tool.
A total of 4226 users rate Unfollow for Instagram and its user rating is 3.5. User reviews are divided into two levels. One user who reviews one point is half of five users who comment.
This tool works, but you need to be careful when using it: Instagram's description The number of unfollows per hour depends on the age of your account, with a limited number of requests between 60 and 200. We recommend that you do not exceed this limit!
Many users report that this account appears to be restricted by Instagram after using this tool. Please use it with caution. And this tool often fails to log in.
Key functions:
You can not only follow your non-followers and enthusiasts but also directly use the app to stop following them.
Find out who unfollowed my Instagram
find a list of all users who do not follow your account on Instagram but whom you follow
track non-followers but also unfollow a single user or unfollow multiple users at a time
5. Followers Track for Instagram!
This is a tool completely set to track Instagram followers. With Followers Track for Instagram !, users can see who is unfollowing you, who is not following you, who is not following you and more!
This is a powerful app for Instagram to quickly and accurately follow your followers!
A total of 110,000 users have participated in the Followers Track for Instagram! It is an effective Instagram tracking tool that has been installed for more than 100,000 words.
Use Followers Track for Instagram! Other Features:
Follow new followers
Follow unfollowers
People who are not following you
Online Website-Instagram Followers Tracker
1.Iconosquare
Iconosquare attracts both ordinary social media users and big brands that use social tools to increase their business.
Iconosquare allows the following operations:
Track your post, video, stories arrival rate (how many people are touched)
When to track the fans of your account, most often online
Track the growth and loss of your fans every day.
Track the language and regionality of your account fans
Analyze when your account posts are released.
Analyze the participation of users of your account
Track the performance of your hashtag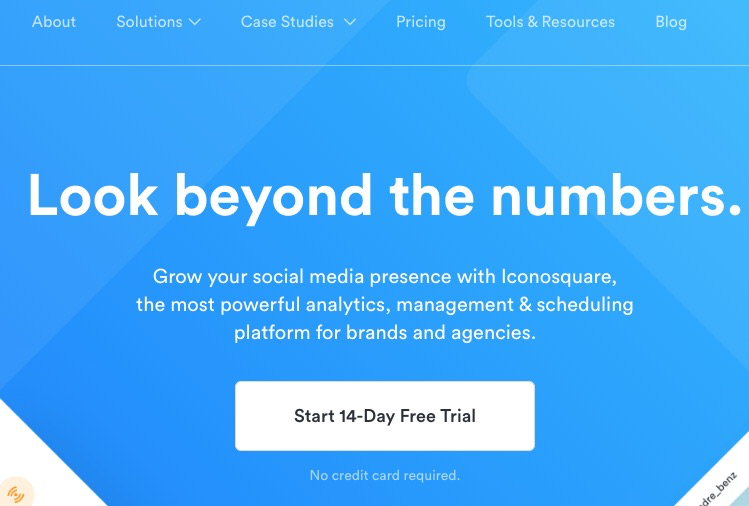 Price: Iconosquare is a paid tool but has a 14-day free trial.
Iconosquare provides advanced and in-depth analysis, including the total number of likes received, the history of your favorite photos during the account, the average number of likes and comments received per photo, and the growth graph of followers.
Iconosquare also allows users to add custom Instagram tags to the Facebook page to increase cross-channel engagement. The social tool also has an embedding feature to display your Instagram photo library on your website.
2.SimplyMeasured
SimplyMeasured allows the following operations:
Track the growth of the follower
Tracking the situation of brand communication
Track the number of users that the hashtag used by the user may reach
Tracking competitors' information
Track video performance, and user retention

If you need to provide an advanced analysis of a brand's Instagram account to your team or executives, use the SimplyMeasured Instagram User Report.
The report is for accounts with 25,000 followers and users can receive a comprehensive report.
The report contains analytical data such as the average engagement rate for each photo, keyword analysis of comments, the most active followers, and more.
For free reports, you can say that this is the best and simplest classification you will get.
3.BrandFollowers
BrandFollowers track followers of brands and influencers on Instagram. BrandFollowers count the number of followers and unfollowers. BrandFollowers track and check for fake accounts; calculate real users.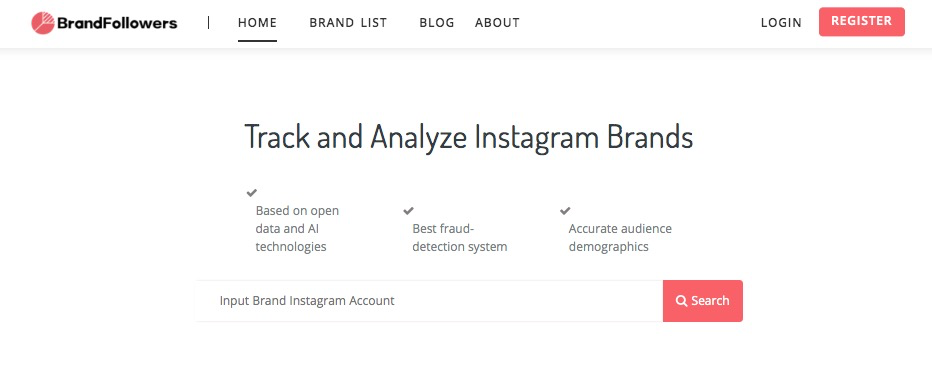 BrandFollowers allows the following operations:
1.BrandFollowers sorts of Instagram brands and influencers. Users can see which brand has the most followers through BrandFollowers? Which influencer fans are the fastest growing.
2.BrandFollowers generates reports for every Instagram brand and influencers. In this report, you can see many data:
Recommended related brands. Recommend similar brands for users based on their industry and brand relationships
Brand rankings as well as high-quality users, engagement rates, and last week unfollowers.
Follower's country, age, and gender.
Check for false accounts and followers of real accounts.
Follower statistics: Includes total data for followers, new followers and unfollowers per day.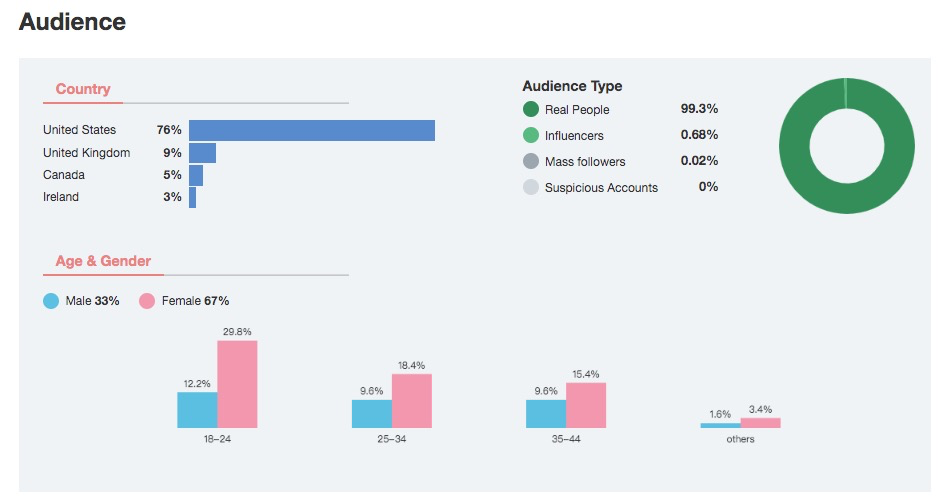 3. You can track competitor follower reports by BrandFollowers. You can add competitors' reports to the list, and in the report, data about Competitor analysis, fake followers, and unfollowers.
User rating:
BrandFollowers has a very beautiful page, its pages are simple and beautiful, I like it very much.
BrandFollowers is a new tool, I watched it update new features, and watched it get better and better, it feels great.
BrandFollowers are great for analyzing competitors, and the data they provide is comprehensive.