Instagram Followers Analytics Free Tool And Guide
For Instagram marketing, follower analysis is an important job. Analyzing Instagram followers can help us get more Instagram followers. By analyzing followers, helping us understand fans, and arranging the content of posts reasonably. Also, it is good for sales conversion. What are the useful tools for analyzing Instagram followers? In what ways do you generally analyze followers?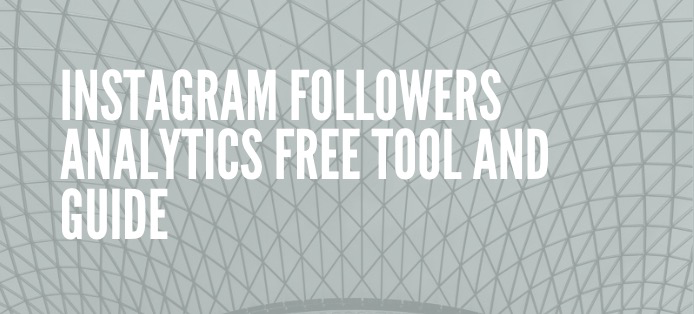 Analyze the Instagram follower tool:
1.Instagram Insights
Instagram Insights is the official Instagram tool, in which you can see the followers' information.
Once you have opened your merchant account, you can use this tool. In this tool, you can understand:
The country, age, and gender from which your followers came from
The performance of each post: every post covered by the crowd, get the likes and comments
2.BrandFollowers
BrandFollowers is a new and popular tool, and it is a free Instagram follower analytics tool. The biggest advantage of this tool is the amount of data, which includes a follower analytics report of 100,000 brands and influencers.
BrandFollowers is an online website that can be used directly. Without downloading the app, and without having to log in to the Instagram account.
The main features of BrandFollowers:
1.Sorting: BrandFollowers sorts all Instagram brands in a variety of ways. In BrandFollowers, you can see the most followers brand, the most popular brands.
2.Analytics: Analyze the followers' country, and analyze the age and gender.
3.Statistics: Statistics of weekly engagement rates, number of posts, high-quality followers, last week's unfollowers.
4.Tracking: Track changes in followers, analyze daily new followers and unfollowers.
5. Check: Check for fake followers. Divide all followers in each account into real accounts, influencers, mass accounts, suspicious accounts.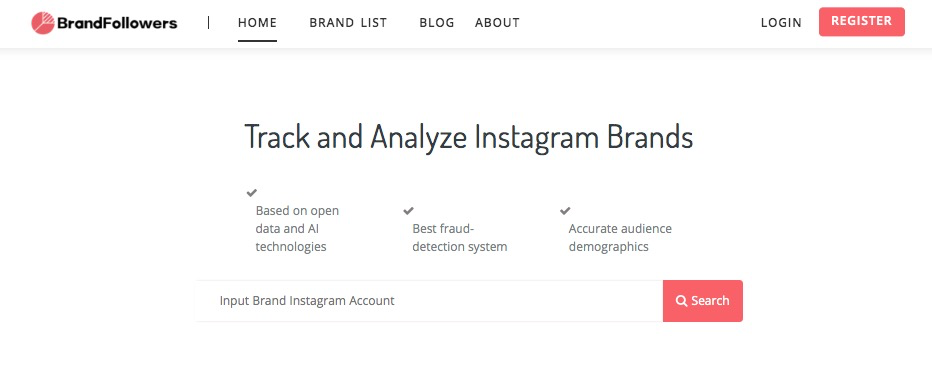 Analyze Instagram follower guidance:
The ultimate goal of Instagram marketing is to add more followers and then sell the product. To get more followers, we must first understand one thing: who we want to attract and who is our main audience.
Understand this, we begin to analyze followers, and analytics of followers will help us get more followers.
1.Analytics of the country
It is important to know the country in which your followers are. Because the people of each country have their own clan characteristics and behavioral habits.
Knowing which country your followers are from, you can choose to post at a suitable time. And the content of the post is more biased towards the country.
2.Analytics of age and gender
Analyze basic demographics for your current audience, including gender and age breakdowns.
Knowing who you are chatting with every day is a good thing. And you can adjust your content strategy based on follower information.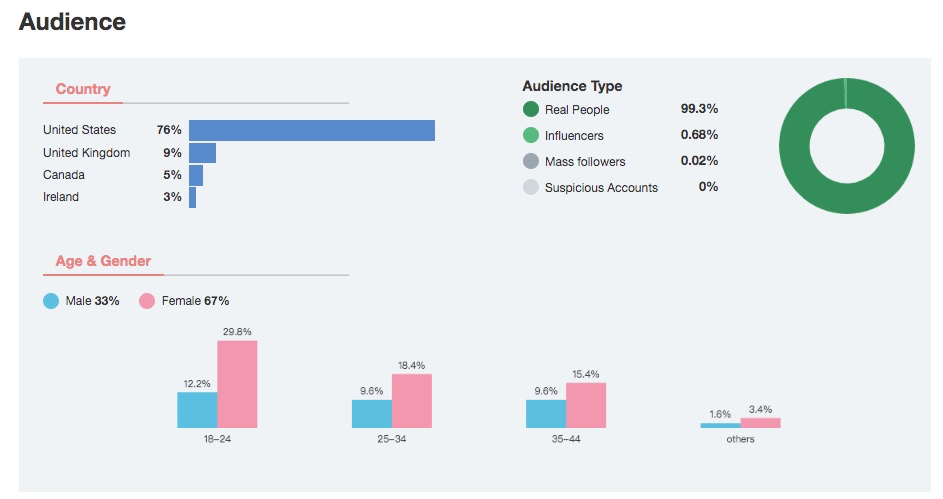 3.Analytics of fake accounts
Fake followers are very harmful to Instagram accounts.
The harm caused by fake followers:
Low engagement rate: fake followers do not like you. So although you have a lot of followers, the engagement rate is very low.
Obvious fake accounts: Most fake accounts have no personal introduction. And the username is also composed of any letters and numbers. Fake accounts are easy to distinguish.
Reduce user trust: Once users find that your account contains many fake followers, users will reduce their trust in the brand.
Instagram will limit your account: Instagram prohibits fake followers. Instagram discover your cheating, it will limit your account and remove fake followers.
So, it is not recommended to buy fake followers. This is a big hidden danger and you should delete them as soon as possible.

4.Analyze follower growth
When doing Instagram marketing, followers' growth is an important reference data. Every day followers must have detailed records. From the follower growth curve, we can see the type of posts that we like, the most appropriate time to send posts. , attracting fans' tags and more.
5.Analytics of unfollowers
The opposite of the followers is unfollowers. Fans are fickle, and it is important to attract followers. It is equally important to keep these followers. To test the loyalty of followers, unfollowers are an important parameter. So we should record changes in unfollowers per day. Through unfollowers, we can see the fan's loyalty to the brand and the likeness of the post.
Analytics of other Instagram follower accounts:
Sometimes users not only want to analyze their own accounts. Also, they want to know about competitor followers.
Because you and your competitor's products are similar. The tags and images used are similar, and you all want to get the same type of audience. So, changes in competitor followers also need analysis.
Recommend BrandFollowers, using this tool, you can see the analytics of competitor followers. you can see the competitor followers country, age, gender, etc.
You can also track changes in competitor followers over time. And whether competitors include fake accounts.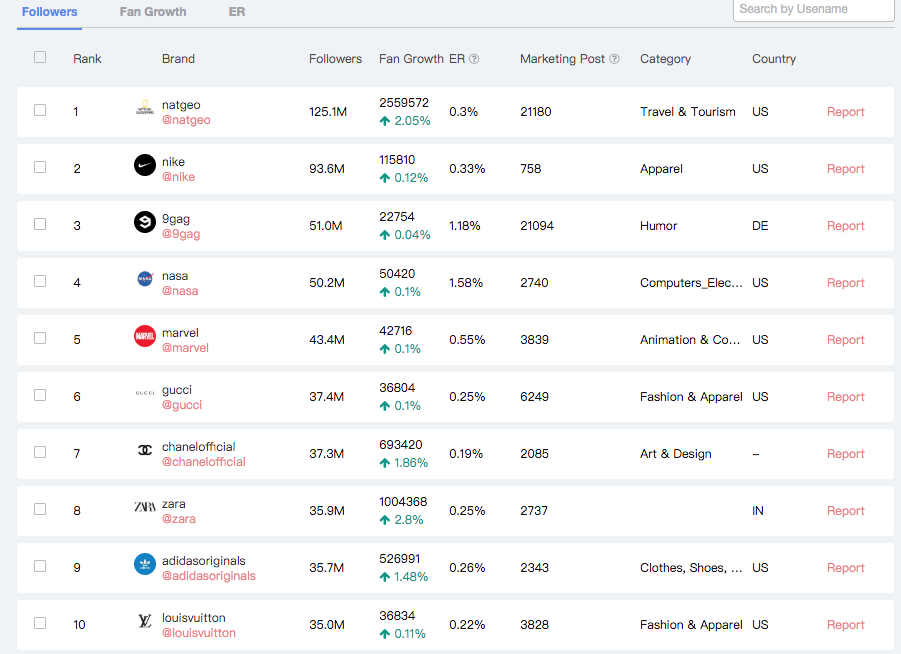 The above is the tool introduction and guidance for Instagram follower analytics. By knowing about your followers, you will have a better engagement and grow more followers.