3 Instagram Fake Followers Check Tools For Comparison
Instagram is a social platform similar to Facebook and Twitter. Instagram is known to more users for sharing photos. This product became popular with millennials after it was launched in 2010. With the increasing number of Instagram users, more and more brands have also settled on Instagram, hoping to expand brand influence and promote the brand on Instagram. With the increasing popularity of Instagram marketing in recent years, its value is obvious. But a huge problem facing Instagram marketing is the waste of money and low conversion rates caused by fake followers. How to check Instagram fake followers is a big problem for Instagram marketing. Here are 3 Instagram fake followers check tools.
Hypeauditor
Hypeauditor is a marketing tool for users to check and analyze Instagram influencers. Hypeauditor provides follower inspection reports for influencers for brands and agencies. This report contains: account rankings, follower demographics, engagement rate calculations, and brand mentions.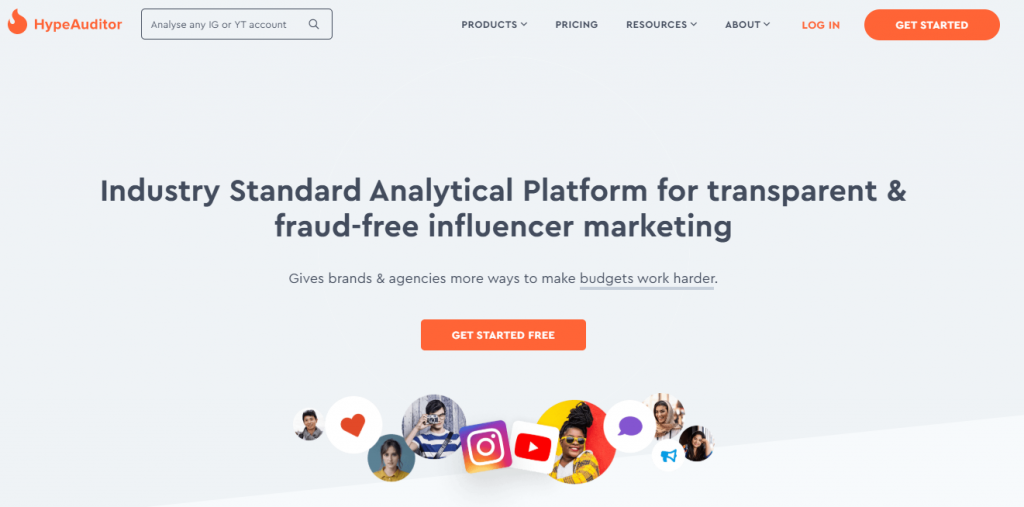 Hypeauditor's positioning is an influencer marketing tool, which can not only search and filter suitable influencers, but also analyze the followers of influencers. Hypeauditor analyzed the demographic information of influencer followers, the trends of followers and unfollowers, the engagement rate of each post and the other 20 items of data. The score for each influencer account, with a perfect score of 100 and a passing score of 60. Brands and agents can judge the quality of followers of influencers through this score.
Pricing: Hypeauditor can check for fake followers of their account for free after linking their Instagram account.
Other quotes:
$ 30 for one inspection report
10 inspection reports $ 149
50 inspection reports $ 349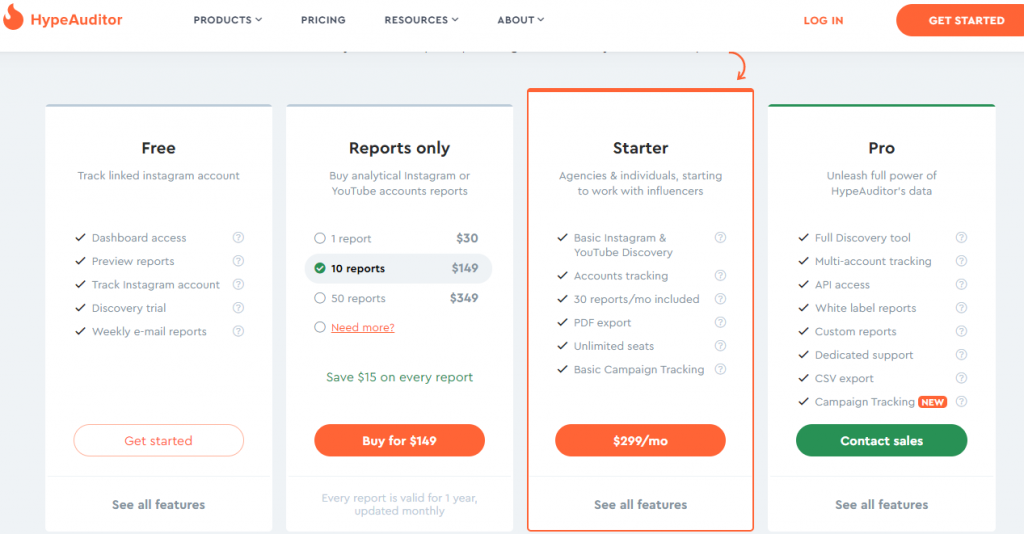 Advantages: Hypoauditor has tens of millions of Instagram account inspection reports, and its database is huge. Hypeauditor can check any Instagram influencer account and also screen influencers, quotes, etc. Convenient for brands. Although it can't judge whether each fan is a fake follower, the accuracy rate obtained through big data analysis is known and believed.
Disadvantages: Hypeauditor is expensive, only $ 30 for an inspection report
Iconosquare
Iconosquare is a useful social media management and analysis tool designed for brands and agencies. It mainly serves Instagram and Facebook post scheduling, post content management and geo-tagging, and data analysis for each social account. Iconosquare recently launched a new feature, Instagram audit. Just enter your email and Iconosquare can quickly check followers of Instagram accounts and get tips for optimizing Instagram performance.
However, Iconosquare can only check fake accounts for Instagram business accounts, and it needs to transfer accounts before it can be reviewed for free.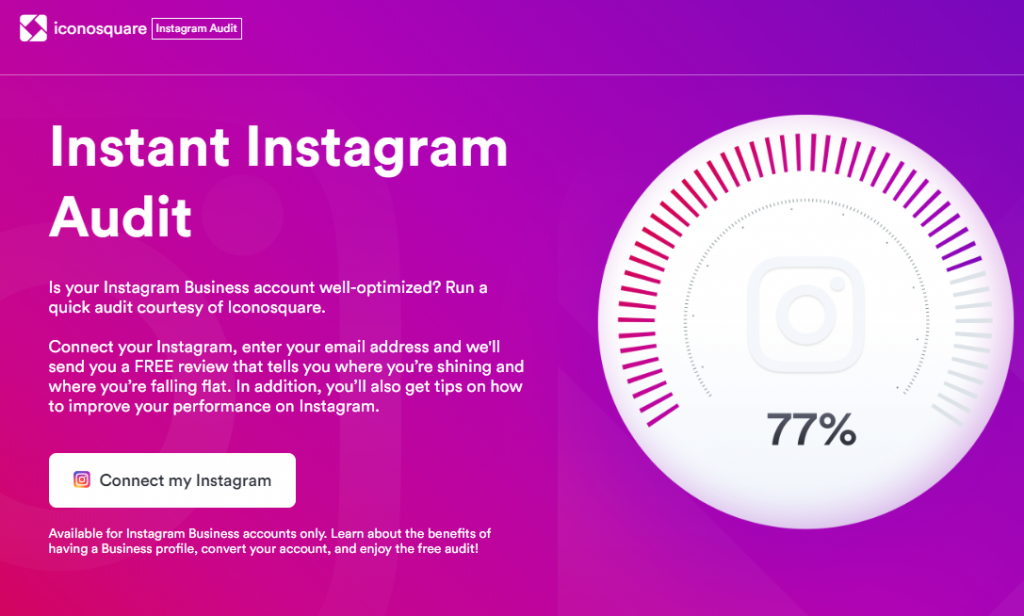 Advantages: Although Iconosquare only recently launched the function of checking fake followers, Iconosquare has a powerful Instagram analysis capability. It has data on millions of accounts, and its check accuracy is worthy of reference. Its price is free, and you can also get optimization tips.
Disadvantages: The use of Iconosquare is very limited, it can only provide inspections for business accounts. Instagram already has billions of accounts, and less than 50% of all Instagram accounts are business accounts. In addition, the limitations of the transfer account mean that Iconosquare can only check for fake followers of its account.
BrandFollowers
BrandFollowers is an Instagram tracking and analysis, inspection tool. If you need a detailed analysis of any Instagram account, such as: followers, unfollower change, engagement rate, country and age, fake followers and other demographics.
This free tool does it all. It can not only:
1.Analyze follower demographics and track changes in followers and unfollowers every day.
2.Count the comments and likes of each post, and calculate the average engagement rate and weekly engagement rate.
3.You can also check for fake followers, calculate high-quality audiences, and more.
BrandFollowers divided followers into 4 categories when checking for fake followers: Real People,Influencers, Mass followers, Suspicious Accounts.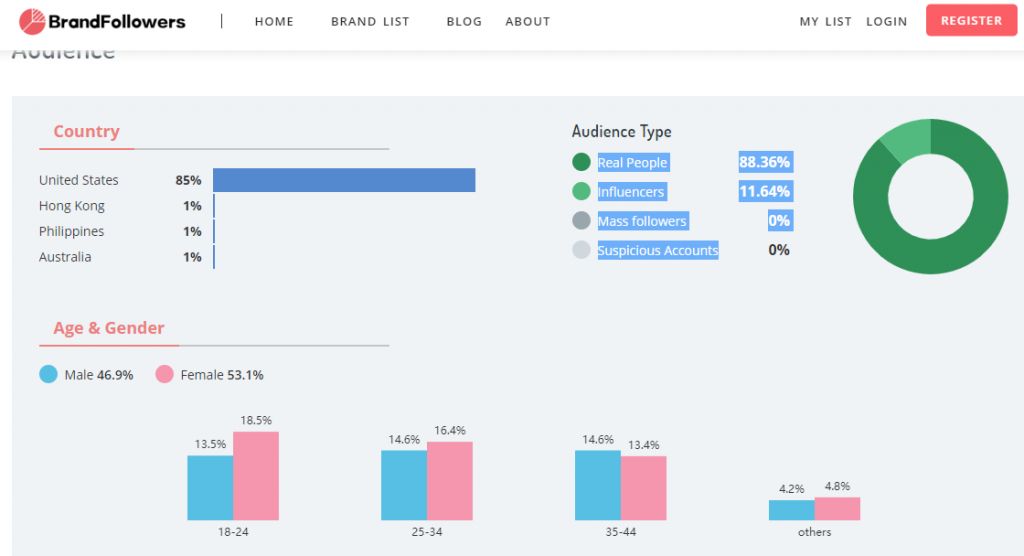 The principle of BrandFollowers checking fake followers: BrandFollowers will check the engagement rate of each follower in detail, the specific interactive operation, and the content of the comment. Follower demographic information, including country, age, and gender. As well as the follower's follower, unfollower, following, new following trends and proportions.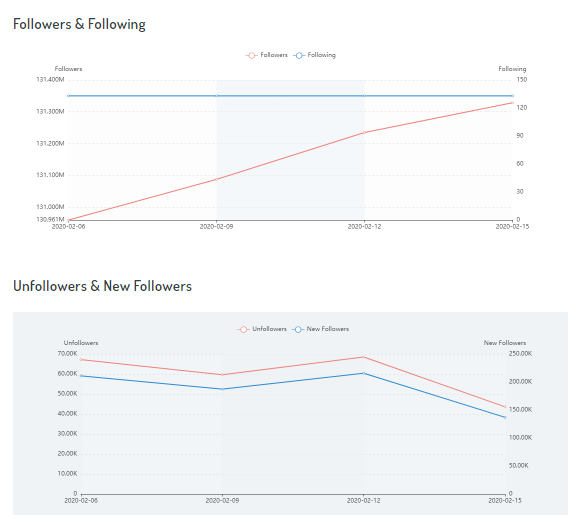 The most important thing is that it is very secure, you can check your account data without logging in to your Instagram account, and you do n't need to download the app, transfer the account, and you can view fake followers of any account.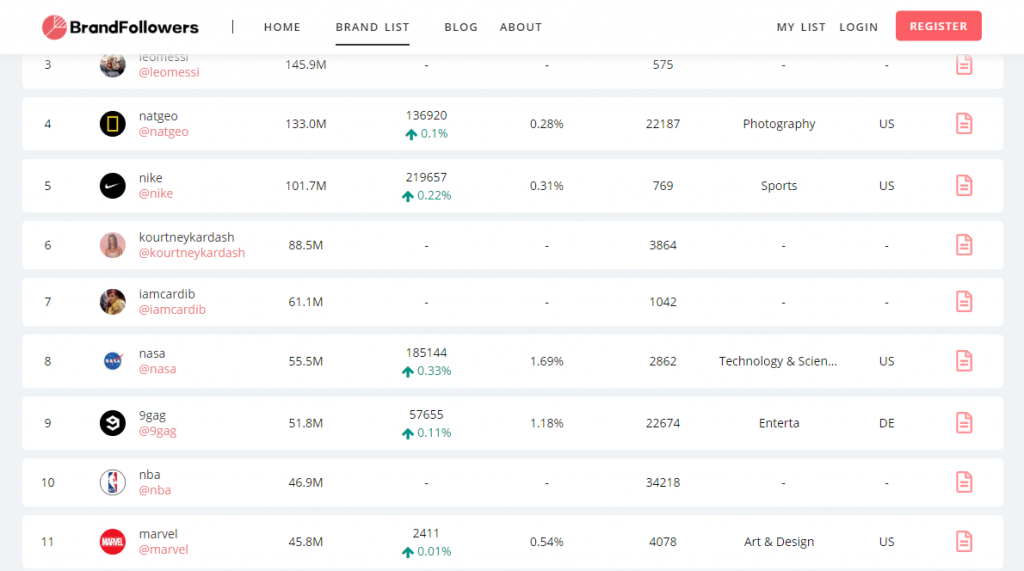 Advantages: BrandFollowers' detailed classification of fake accounts allows us to know more clearly the proportion of high-quality accounts and machine accounts among followers. BrandFollowers only needs to enter the username of the Instagram account on the webpage, and you can get a free inspection report, and you can check any account, which is affordable and convenient. In addition, BrandFollowers' inspection principle is perfect and trustworthy, and its accuracy is also very high.
Disadvantages: BrandFollowers has a longer follow-up time for accounts with more followers, leaving your email or more convenient.
In addition to the above tools for checking fake followers, there are other tools such as ig audit that you can try.