Free Instagram Competitors Analytics And Tracking Report-BrandFollower
Instagram is one of the hottest social platforms in the world. Here, companies can promote brands, build communities, sell products, and so on. More than a third of users already shop patrons on Instagram, a new promotional platform. Eight of the top 15 brands on Instagram are in retail, a figure that also suggests that Instagram's brand marketing is already a new trend.
On Instagram, brand ingressing will become more difficult as more companies join in. It becomes more important to keep abreast of competitors' dynamics, so how can you monitor competitors?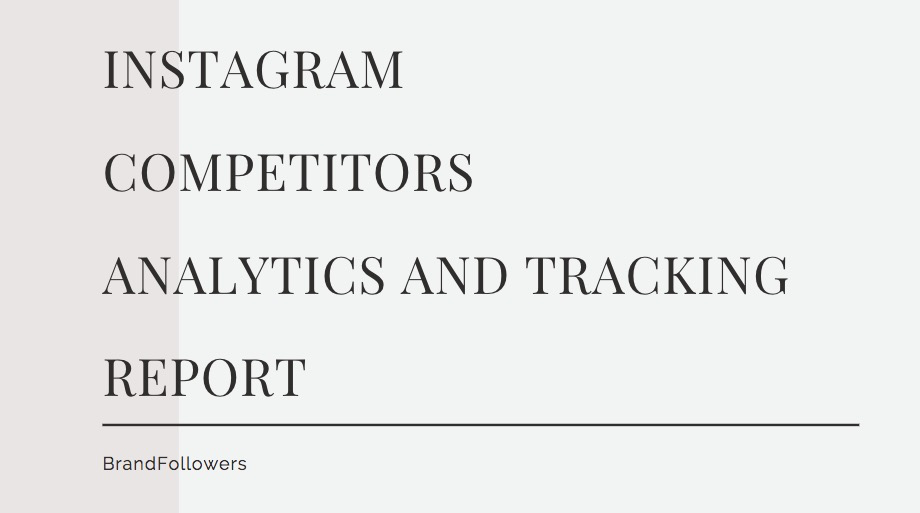 Monitor competitors:
More than 90% of brands have set up accounts on Instagram and started doing Instagram marketing. Instagram has 1 billion users, mostly young people. To gain more followers, you need to know more about your target audience and analyze your audience's preferences, and you need an Instagram report.
Analyzing a competitor's fan base gives you an initial look at Instagram's target audience.
Monitoring changes in the growth of your competitors' followers allows you to understand when Instagram posts and the hashtags used.
Tracking competitor engagement rates lets you know what people like about posts.
When marketing on Instagram, users should use monitoring competitors as a reference. With a competitor's reference comparison, you can discover your shortcomings, adjust the direction of operations, and succeed.
Monitoring competitors is a lake state that is important when we do social media marketing, what tools do you typically use to monitor competitors?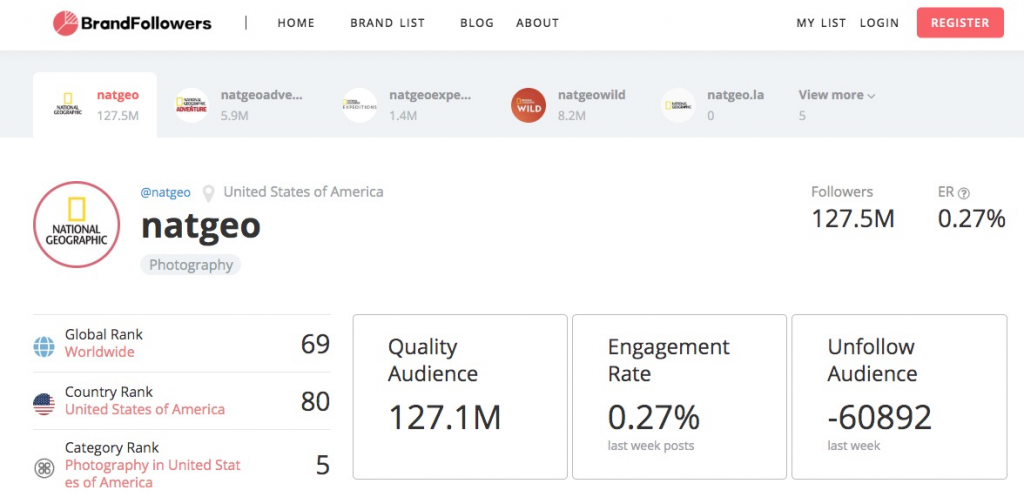 Monitor Instagram competitor tools:
BrandFollowers
BrandFollowers is a free online Instagram analytics and tracking tool. BrandFollowers uses public data known to Instagram to analyze changes in Instagram followers. And then generates analytics for each Instagram account.
One of the benefits of using BrandFollowers is that you don't need to download an APP or log on to your Instagram account. So you can see your competitor's Instagram analytics report directly.
How to use: Open https://brandfollowers.io, enter a competitor's brand name on the front page, and you'll see the analytics report.
The report includes the country of competitors' followers, age; new followers and unfollwers; engagement rates, fake follower checks, and more.

BigSpy
BigSpy is used to monitor competitors' ads, and you can view competitors' ads in a variety of ways by searching and filtering them. BigSpy's ad database is updated daily without worrying about data latency.
Analytics and tracking reports:
BrandFollowers produces an analytics and tracking report for each account, which contains data:
Follower's country, age, gender
Brands are important for their followers to understand. Users are fickle, and many accounts have a large number of unfollows every day. So it's important to attract more followers, but it's also important to retain fans.
BrandFollowers used demographics to analyze in detail the country, age, and gender of followers in each account.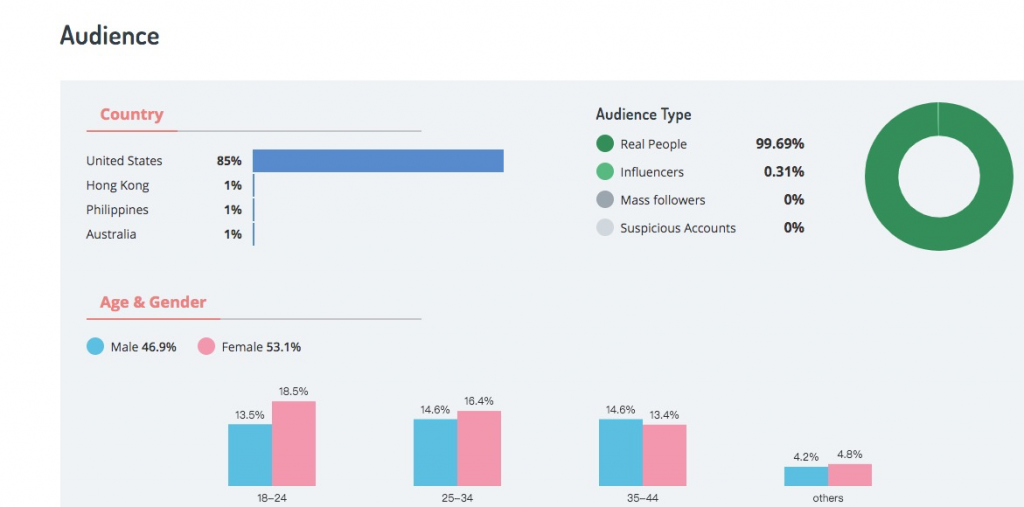 Check the real and fake followers
A lot of fake accounts are flooded with Instagram. Many brands buy fake fans to make their accounts look good. This is a very damaging act to the account.
BrandFollowers can check fake followers, which count fake followers in accounts through big data analytics.
followers and following
Having a lot of Instagram followers is a good indicator of your organization's success on the platform.
BrandFollowers tracks changes in the number of followers per day and charts them so that users can clearly see the changes in followers.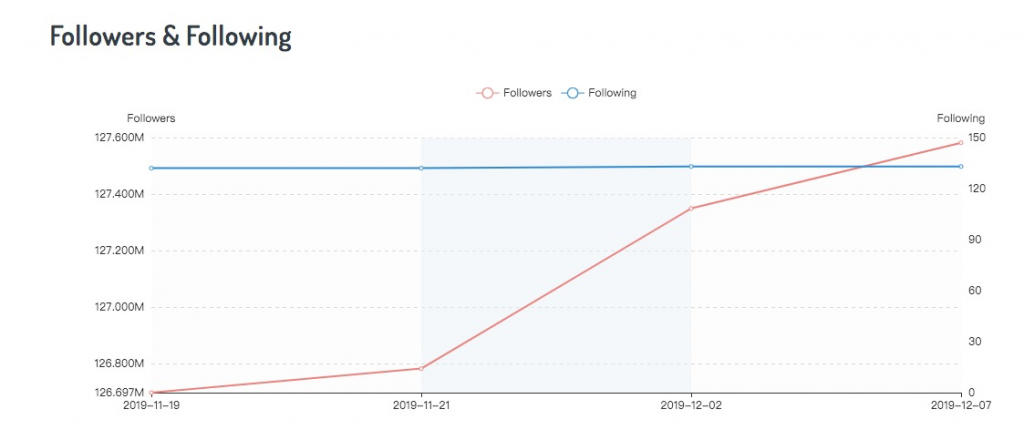 new followers and unfollowers
New followers and unfollwers are key data detection for users to retain. But Instagram officially opposes the practice, shutting down multiple tools for counting followers and banning multiple accounts that use them. But BrandFollowers is safe. Because BrandFollowers doesn't need to log on to an Instagram account. The data taken by BrandFollowers is made public on Instagram.
Engagement rate
If you have a large following and don't have a lot of likes or comments on your post, you may run into trouble. So we look at metrics that tell you how your engagement rate relates to the size of your audience.
BrandFollowers can calculate the engagement rate for each post, the weekly engagement rate, and the engagement rate for the last 12 posts.
BrandFollowers also keeps a detailed record of likes and comments from the last 12 posts. By liking and commenting and dividing the number of followers at the time, this is how engagement rates are calculated.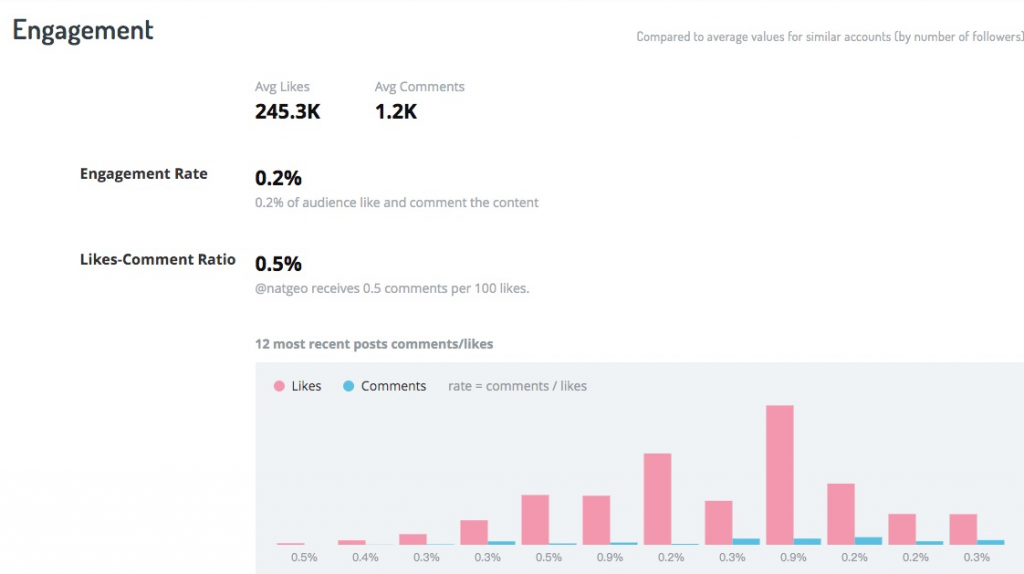 Summarize:
Monitor Instagram analytics and tracking report for competitors to show users what's happening to them in real time.
BrandFollowers is the best tool for Instagram analytics and tracking competitors, providing users with a variety of valid data. Effective analytics and tracking can help you with better Instagram marketing.