InstaFollow vs BrandFollowers: best Instagram followers tool
Instafollow is an ancient tool. Instafollow first appeared in 2013, along with the development of Instagram. Instafollow helps many people to manage followers. Followers Pro + for Instagram is the latest version of Instafollow. Today I want to compare and analyze the difference between Instafollow and BrandFollowers.
BrandFollowers is a marketing tool developed by a US team. BrandFollowers helps brands manage Instagram followers. BrandFollowers are designed to help brands get more followers.

Let's compare the two tools from five perspectives:
How to use:
Instafollow
On google, direct search "Instafollow" is unable to download the app. Because Instafollow has changed the tool name many times. the latest version is called "Followers Pro for Instagram". You can search for the name in the app store, download and install.
After downloading Instafollow, you need to allow the Instagram account before you use it.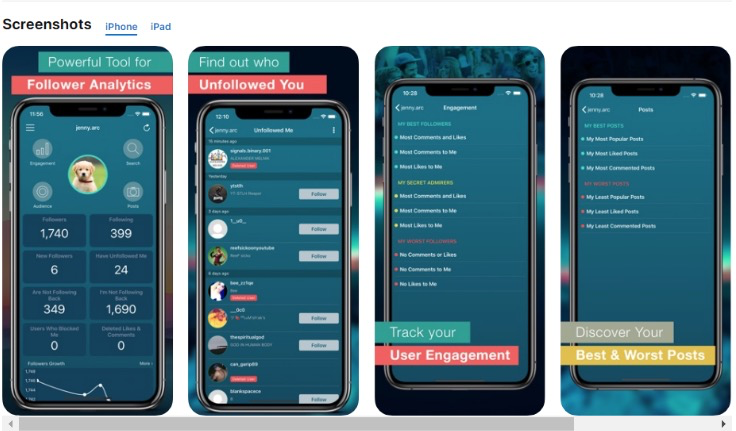 BrandFollowers
BrandFollowers is a website that searches for "BrandFollowers" on google. Then opens the URL to use it. BrandFollowers do not need to download the app or log in to the Instagram account.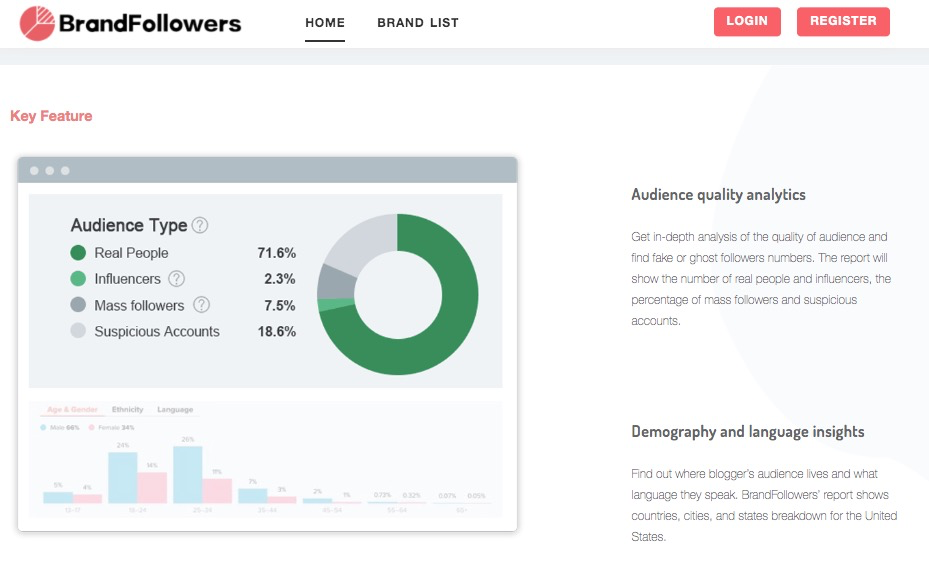 2.Data analysis:
Instafollow
The main function of Instafollow is to track data. It can track who has not followed you on Instagram, who stops following you, and even tracks new followers, this app can help you do this.
This tool is friendly for users with less than 20,000 followers. Because the fewer followers are managed, the tool easily shows you each user's situation.
BrandFollowers
BrandFollowers is a follower tracking and analytics tool. BrandFollowers bases on tracking followers' data, then analyze and count the data.
BrandFollowers is available for any business. It presents each type of data in the form of a chart, making the brand more aware of its followers.
BrandFollowers analyzes followers of each account. BrandFollowers categorize followers high-quality audiences and mass accounts to check for fake followers.
BrandFollowers analyzes which countries the followers came from and counted the age and gender of the followers.
BrandFollowers counts data changes from followers of each day and analyzes the reasons for the changes.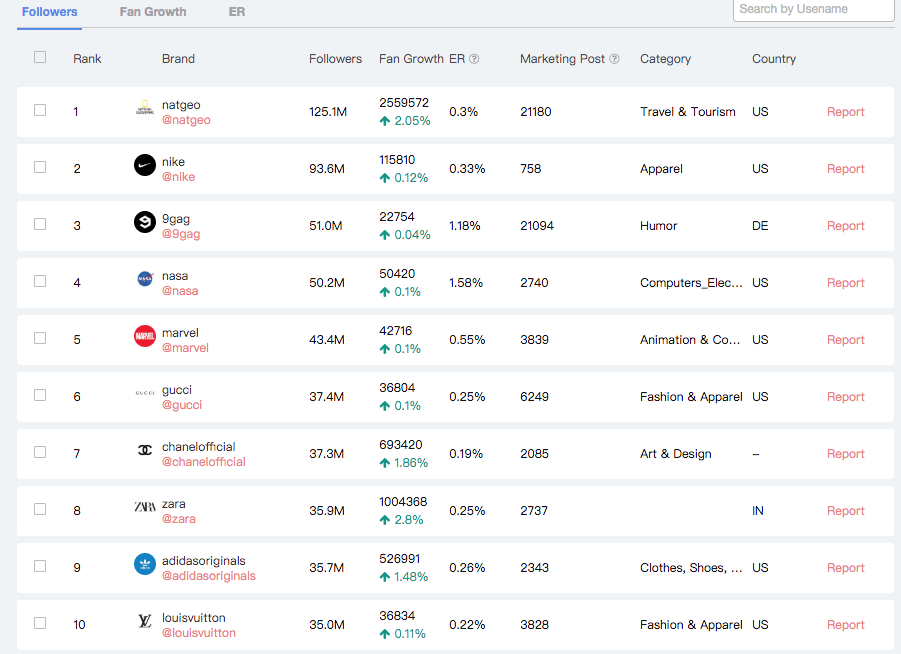 3.Specific functions:
Instafollow
Instafollow provides the following features based on its app store page:
Track new Instagram fans
Track Instagram Cancel Followers (Follow you and decide not to follow your users anymore)
Tracking Instagram followers who are not following you
Track Instagram followers you don't follow
Search for Instagram users
For a paid, Instafollow also offers:
Track your users (follow you or users who follow and block your account)
Track deleted likes and comments (likes or comments, and decides to dislike or uncomment users)
Instafollow does not offer any automatic attention/unfollowing features. Users can follow and unfollow in the app, but they need to do it manually.
The app also states that to maintain the stability of the application, users are advised not to exceed 20,000 followers.
BrandFollowers
BrandFollowers offers the following features:
Sort the brand on Instagram by the number of followers
Sort the Instagram brand by the number of fans growing
Sort the brands on Instagram according to the engagement rate
Calculate the engagement rate for each account for one week
Statistics last week's unfollowers
Check for false followers
Calculate high-quality followers
Analyze the country, age, and gender of followers in each account
Calculate changes in followers in each day
Record changes in following
Show the changes of new followers and unfollwers every day in the form of a chart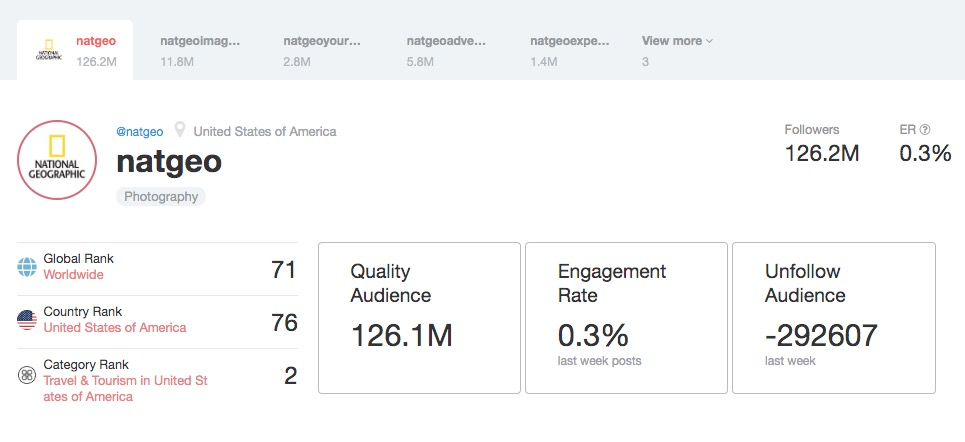 4.Feature update
Instafollow
Instafollow has not updated its features in the last year.
BrandFollowers
BrandFollowers is a new tool that is developing new features to help businesses get more followers.
After BrandFollowers will develop a feature: recommend suitable influencers for the brand. According to influencers followers, engagement rate, industry, country, age, and other factors. BrandFollowers recommend the most suitable influencers.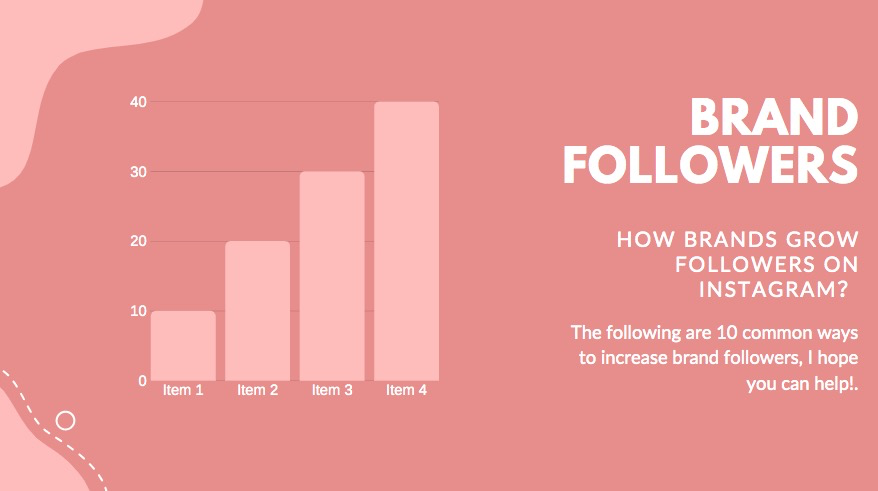 5.Price:
Instafollow
Some of the features of Instafollow are free, and you need to pay a monthly fee to use all the features.
BrandFollowers
BrandFollowers is a free tool. besides to analyzing your followers, you can also spy on competitor followers.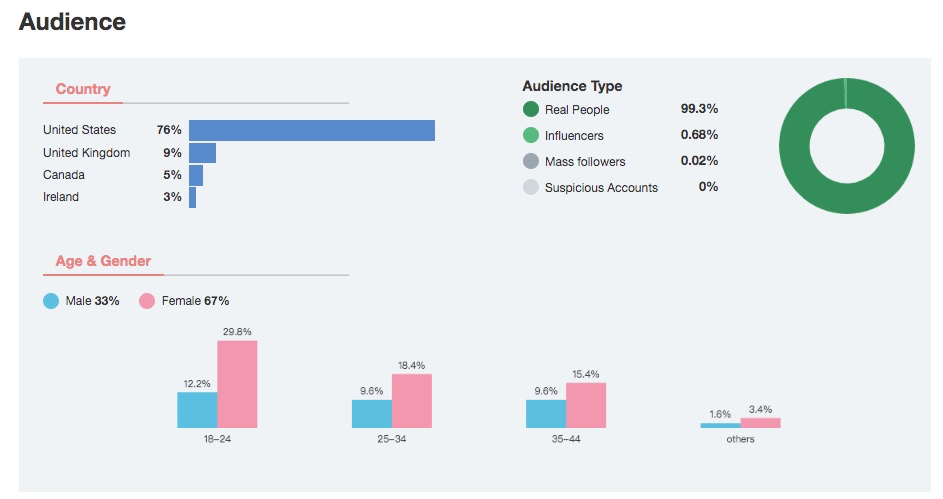 Summary: The above is the analytics and comparison of 2 tools. Instafollow as a long-lasting APP, the function has been perfect. It helps many users to manage Instagram followers. BrandFollowers is a free tool. It provides brands with more marketing data and more loyal followers for the brand.