IG Audit Alternative:4 Instagram Audit Tools
IG audit was shut down by facebook a few months ago. IG audit is a user-checking fake account tool that helps more than 2 million users check the authenticity of their Instagram followers. Although the IG audit is not accurate, it gives users a clearer picture of the Instagram account.
Although IG audit is closed, there are still many great tools to help users check their Instagram accounts.
1.HypeAuditor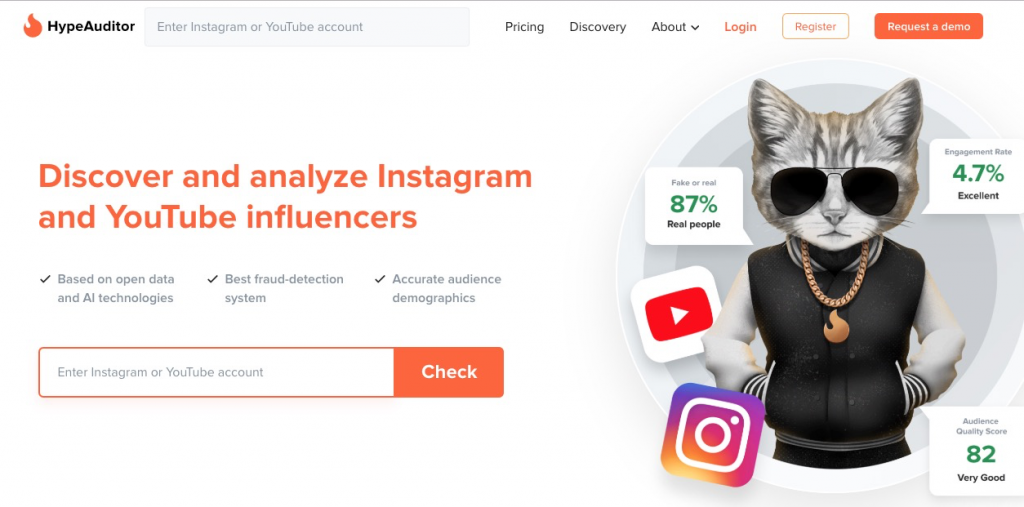 In 2017, HypeAuditor set up its own website to analyze fake followers on Instagram. HypeAuditor has built a vast database of artificial intelligence-backed. HypeAuditor has so far indexed nearly 10 million Instagram profiles and 3 million YouTube channels, and the data are growing every day. So, in HypeAuditor, you can quickly retrieve any Instagram account you need.
HypeAuditor checks fake accounts in a variety of ways, making it easier for brands and businesses to better choose the most suitable influencers.
HypeAuditor is a tool designed to detect Instagrams of influence followers. For users to see the analysis process clearly, HypeAuditor also analyzed data such as the engagement rate of followers and changes in the number of followers in each account.
HypeAuditor monitors several data, including changes in follower growth, engagement rates, followers' real likes and comments, and followers' geographic location and gender. HypeAuditor combined the data to score, and the higher the score, the higher the authenticity of the followers.
HypeAuditor, which has been recommended by many users, has gained hundreds of thousands of loyal users in just over a year. Many brands and businesses use it to choose the right influencers.
Cost: HypeAuditor is a paid tool, and the more reports you buy, the cheaper it is.
1 report-$ 30
10 reports – $149 ($14.9 per report)
50 reports – $349 ($6.98 per report)
2. Hypevertise

Hypevertise is a free tool used to monitor Instagram followers. Hypevertise lets you see in-depth reports about influencer audiences, engagement, and analysis of posts. You can enable choose the best influencer for your campaign.
Audience Analysis: In-depth analysis of audience authenticity, reachability, and demographic segmentation of the audience.
Engagement Rate Analysis: Analysis of True Engagement and Engagement Rate. View likes/reviews, comment, likes to spread and average likes, reviews, and views.
How often you post: See how often posts are (which post type gets the most engagement), segmented posts, and estimated post prices.
According to demographics, hypevertise divides followers into three categories: regular accounts, influencers, and low-quality accounts.
Cost:
1 report: $6 per month
3 reports: $15 per month
Unlimited Report: $49 per month
3.Analisa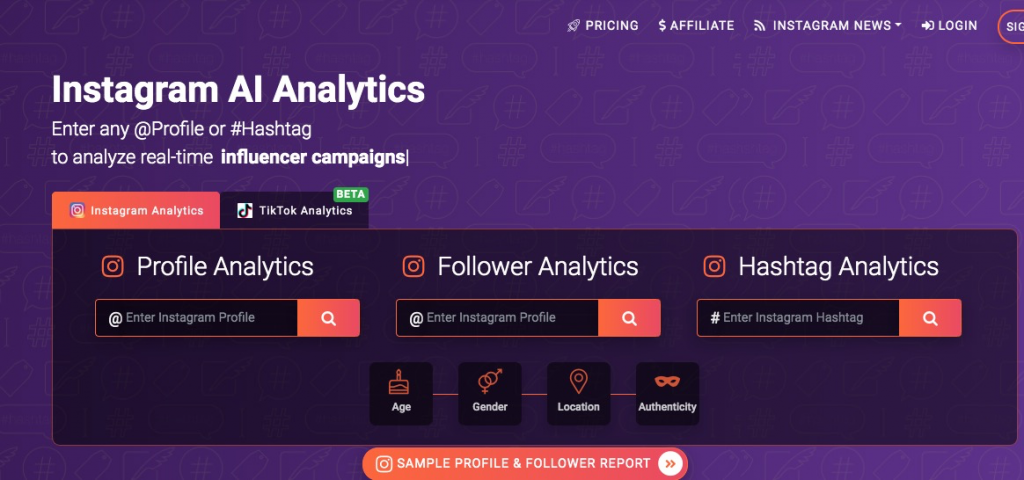 Analisa is a tool focused on Instagram analytics. It analyzes accounts, followers and hashtags. It analyzes in detail the posting time, follower changes, and tags used for each account.
Function:
Data Analysis: Measure the involvement of any public Instagram profile and the relationship with tagging, while revealing what, where, and when to post it.
Follower Information Analysis: Find out the age, gender, and location of your Instagram profile followers, while measuring quality and authenticity to minimize fraud.
Report Presentation: Export Instagram profile and hashtag reports to PDF or CSV and tailor to your needs.
Top Analytics: Discover engaging content and influencers by analyzing popular posts, titles, hashtags, and release times in real-time.
Competitor Analysis: Do all of the above (and more) of competitors' social activities and surpass them!
Audit principle:
Analisa divides followers of instagram accounts into four categories: regular accounts, dormant accounts, moderate suspect accounts, and highly suspected accounts.
Analisa identifies fake followers based on the performance of each follower, regular accounts are well-performing accounts, dormant followers are long and accounts do not interact with the total set of followers.
Cost:
premium: $60 per month
Plus: $149 per month
Pro: $239 per month
4. BrandFollowers

BrandFollowers is a free Instagram analytics and tracking tool. It can check any account with more than 10,000 followers. Then generate a free report for your account.
Key features:
Follower Analysis: Analyze information such as followers' countries and ages based on demographics and big data technologies, as well as followers' interests.
Check fake accounts: BrandFollowers classifies followers in each account into four categories: high-quality accounts, influencers, Mass Followers and suspect accounts.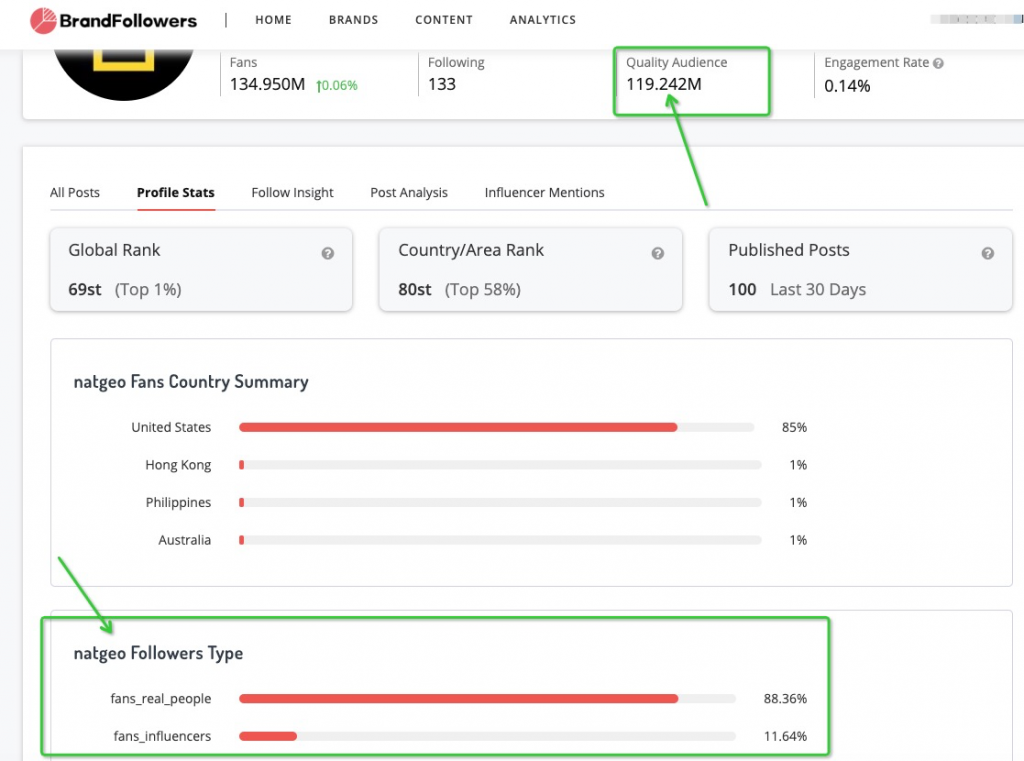 Follower growth: Track the changes in followers and followers every day.
Unfollower tracking: BrandFollowers arrives at a change in unfollowers by comparing the changes in followers each day.
Engagement rate calculation: Count the likes and comments of followers in the last 12 posts and calculate the engagement rate.
Post frequency calculation: Calculate the number of posts per week.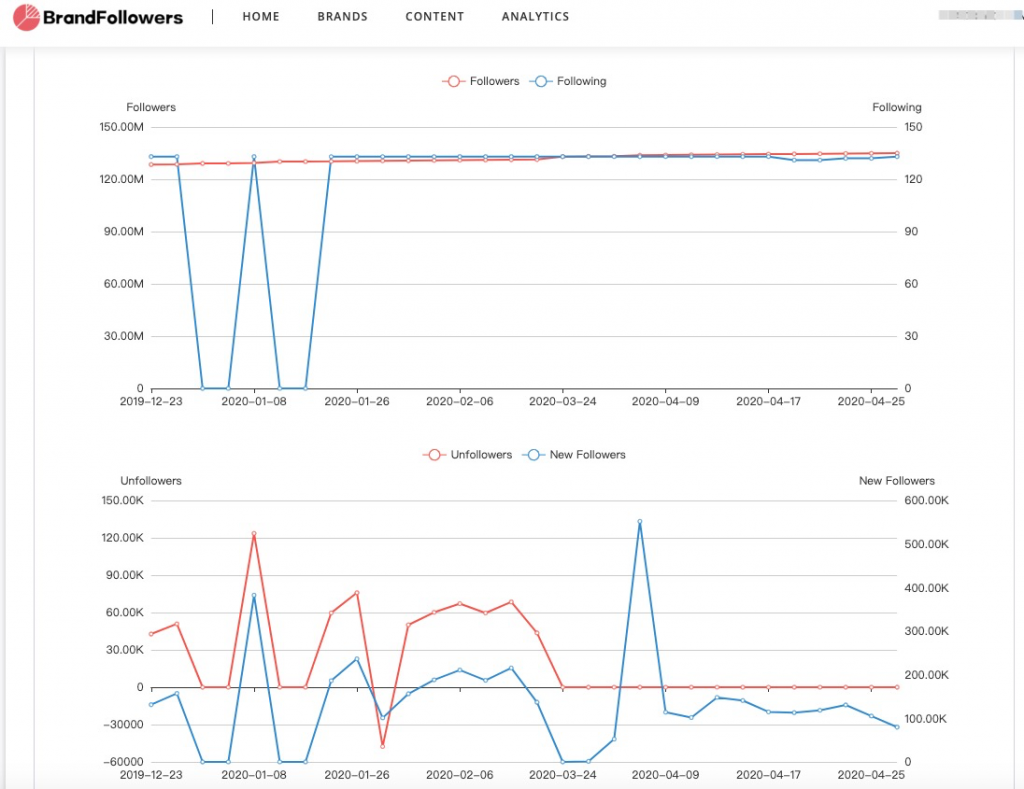 Calculate the engagement rate: BrandFollowers counts the likes and comments of the last 12 posts, and calculates the average likes and engagement rates.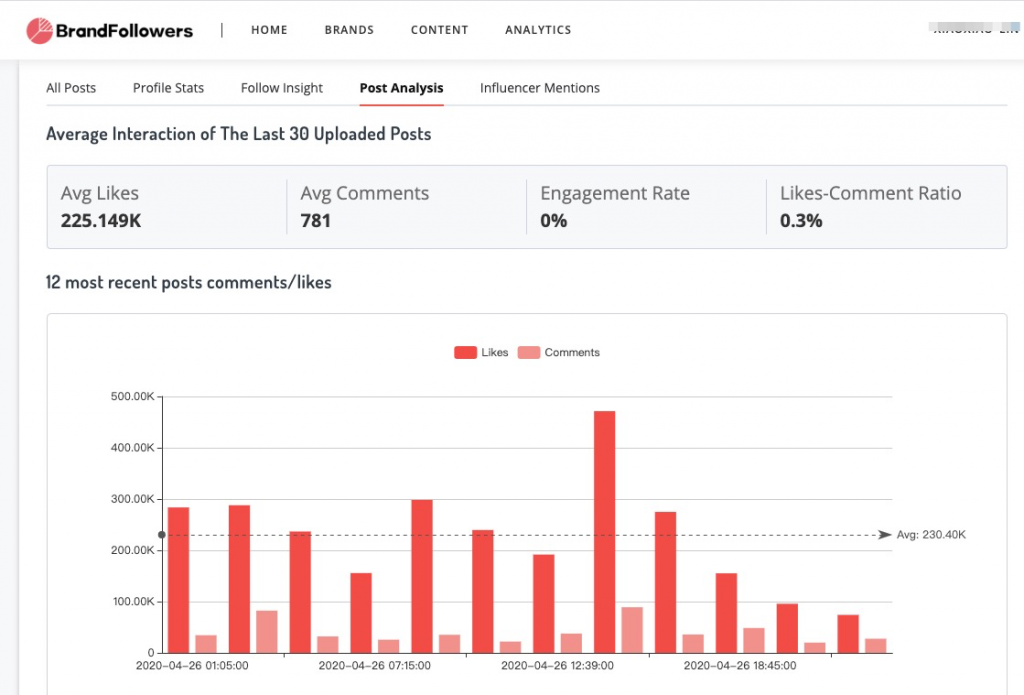 Audit principle: BrandFollowers counted fake accounts again after detailed tracking based on changes in followers and unfollowers, engagement rates, location and age of followers.
Pricing: Free
These are the four alternatives of IG audit, which track fake followers from multiple angles, and all four of which are good choices if you want to check your partner's Instagram account.And I think BrandFollowers is the best alternative of IG Audit.