Ig Analyzer VS BrandFollowers:Instagram Analytics Tool
Ig Analyzer tracks and tracks the quality of your followers and measures your performance. BrandFollowers is an online Instagram analysis tool that tracks changes in followers and unfollowers and analyzes detailed data of followers. These two tools are Instagram analytics tools, and now analyze the differences between the two tools from five perspectives.
1.Ig Analyzer and BrandFollowers function comparison:
Ig Analyzer:
Follow your followers
Find out who follows you from a common concern.
Find followers who removed likes / comments from your posts.
Unfollow
Determine who is inactive or not following you, and unfollow them all at once.
Know your best followers and ghost followers
Know who's favorite / least commented on you.
Find the most influential followers based on the number of followers.
Find followers you are not following.
Get insights into your posts and stories
Statistics provide real-time followers lost and gained.
Statistics show real-time likes and comments.
Statistics tell you which posts got the most likes/comments in the past 7 days.

BrandFollowers:
Analyze follower demographics
Analyze the percentage of high-quality accounts of followers
Track changes for followers every day
Track unfollowers every day
Calculating engagement rate
Calculate mentioned brands
View competitors' Instagram account data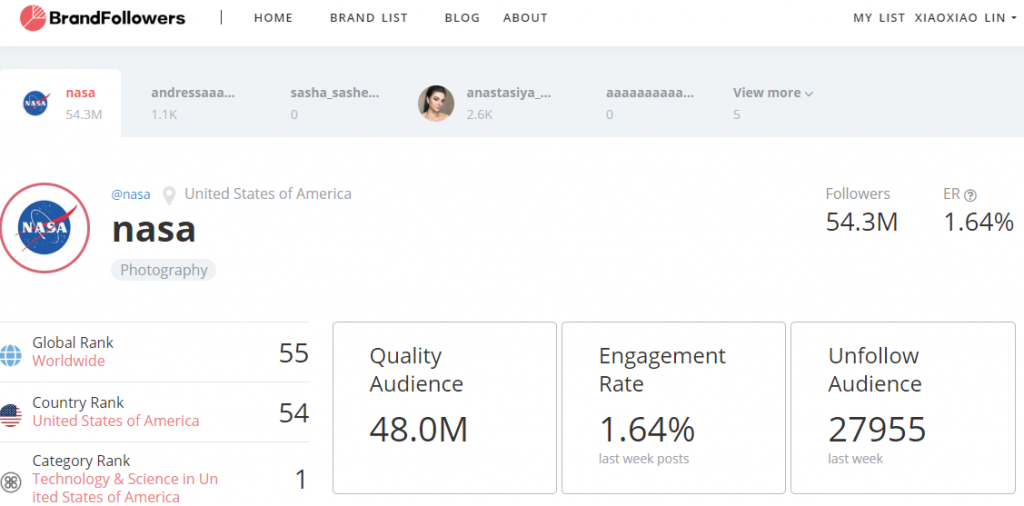 2.Comparison of Ig Analyzer and BrandFollowers:
Ig Analyzer:
A controversial third-party application that allows users to track and analyze the activities of their Instagram followers. You must pay £ 26 to download the app on your iOS device.
BrandFollowers:
An online web tool, BrandFollowers can directly view data changes without having to log in with an Instagram account. Simply open the URL https://brandfollowers.io/, enter the Instagram username you want to analyze, and quickly generate a free report.
3.Comparison of Ig Analyzer and BrandFollowers:
Ig Analyzer
Ig Analyzer allows iPhone and iPad owners to see who viewed their profile in real-time.
The app also makes it easy to see if your account has been blocked by any other Instagram user, and to find out who is not following you.
In-depth data tracking means users can easily perform everything from viewing their total likes on photos to seeing who dislikes a post.
BrandFollowers:
BrandFollowers allows all users to find analysis reports of any Instagram account, track public data on Instagram, complete Instagram audit, check fake accounts, analyze data of unfollowers, calculate engagement rate, etc.
BrandFollowers analyzes Instagram followers from multiple perspectives and checks the account information of competitors. BrandFollowers is a good choice.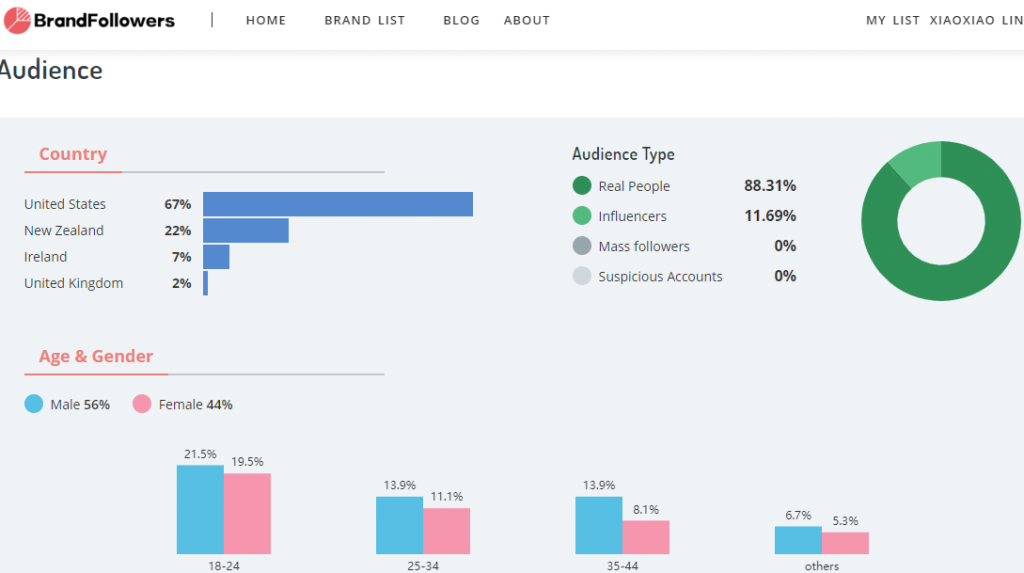 4. Does it comply with Instagram's privacy policy?
Ig Analyzer:
Instagram does acknowledge in their privacy policy that they use third-party analytics tools to measure traffic and trends.
Third-party Ig analyzer applications can provide Instagram users with the ability to see who viewed their account, which may violate Instagram's privacy policy.
However, the company's official statement is that they merge user data and remain anonymous, "so that it cannot reasonably be used to identify any particular individual user."
This shows that applications like Ig Analyzer can undermine the privacy of Instagram users and violate the values ​​of social media platforms.
An Instagram spokesperson said: "The Ig Analyzer is not affiliated with Instagram."
"Users must not provide their Instagram password to third-party applications.
"Third-party apps approved by Instagram will never ask you to enter a password in their app-they always return directly to the main Instagram app."
All these indicate that the ig analyzer is not secure, and it is likely to bring hidden dangers to the account, which will seriously lead to the seal.
BrandFollowers:
BrandFollowers are safe enough to use without any problems at all. Because BrandFollowers directly calls the Instagram API to obtain data, it is allowed by Instagram. In addition, users do not need to log in to their Instagram account when using BrandFollowers, so BrandFollowers is sufficiently secure.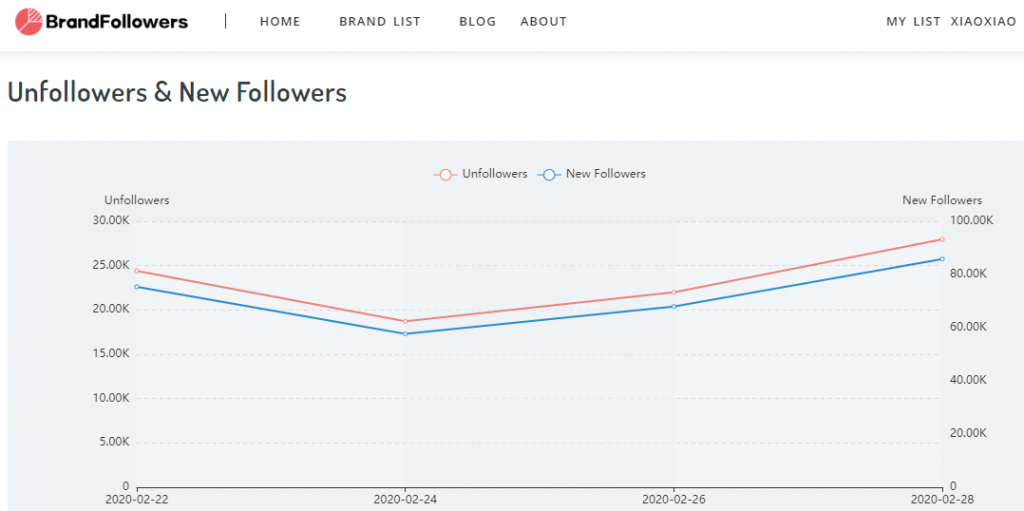 5.Ig Analyzer and BrandFollowers cost comparison:
Ig Analyzer
1 month ($ 7.99) with a 3-day free trial period
Free for the trial period and then renew at the end of the free trial period for $ 7.99 per month.
Although it's free to download, Ig Analyzer requires in-app payments to run properly, and costs between $ 4.99 (about £ 3.62) and $ 35.99 (about £ 26.10).
Several reviews in the App Store mentioned that without paying the annual fee first, users would not be able to see who viewed their Instagram profile.
BrandFollowers: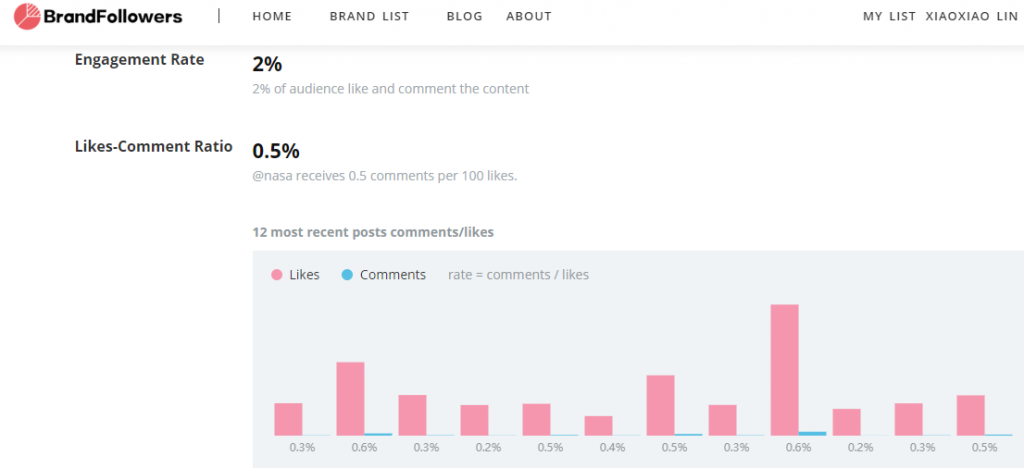 Finally, the above is a comparative instagram analytics of the two tools. Ig Analyzer is a tool that integrates analysis and execution. There is not much data to analyze, and it is more inclined to perform operations. BrandFollowers is a convenient tool for analysis. Users can choose the right tool according to different needs.