Hypeauditor Alternative:4 Instagram Audit Tools
Hypeauditor is a popular social platform tool for checking fake followers. It can check the real followers of influencers on Instagram and YouTube, and can also be used to find the most suitable influencers. Hypeauditor is an advanced tool for influencers' marketing. It allows brands to spend a small amount of money to get better influencers' promotion.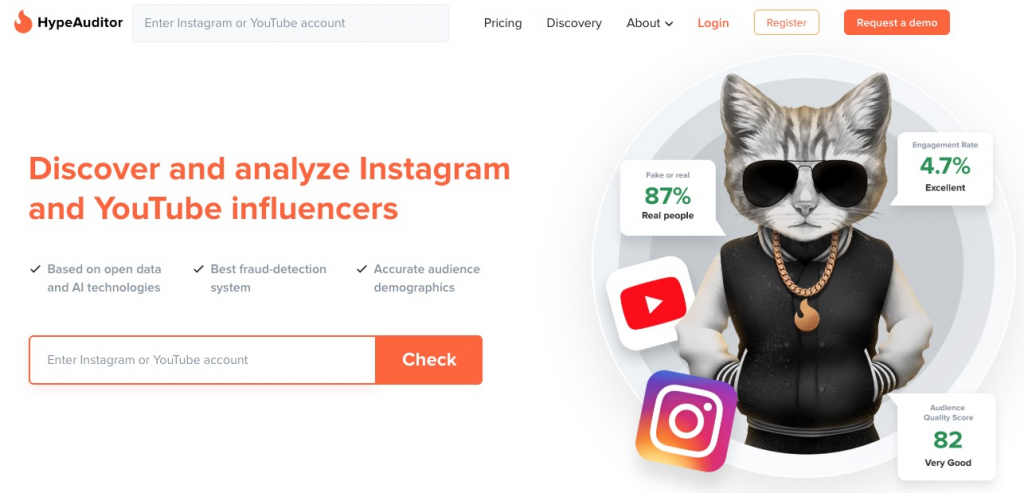 Hypeauditor provides an analytics report for each influencer, in which Hypeauditor analyzes the audience's information of influencers in detail. And the number of real followers and real like comments for each account.
Now more and more enterprises use influencers to promote their products, and the functions of Hypeauditor are generated according to the needs of enterprises. Hypeauditor selects suitable influencers from multiple perspectives on the one hand; on the other hand, checking for false followers can allow enterprises to better understand influencers and provide a guarantee for business cooperation.
But the hypoauditor is not perfect and expensive, and an inspection report costs $ 30.
Pricing: $ 30 per report
10 reports $ 99 per month
30 reports $ 299 per month
So, here, I recommend 4 hypoauditor alternative free and paid Instagram tools.
1.Neoreach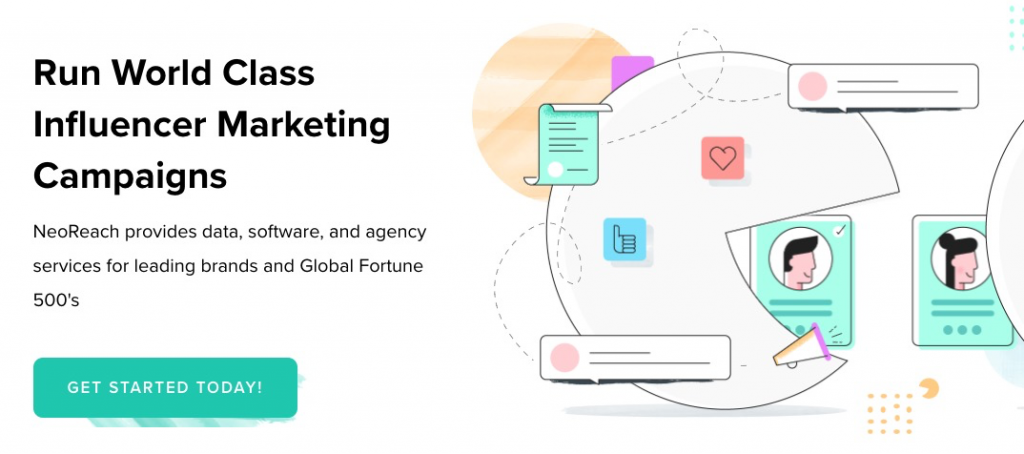 Neoreach is a tool focused on finding suitable influencers for brands. It can provide superstar cooperation for Fortune 500 companies, and it can also provide SMEs with the choice of miniature influencers. Among them, Instagram and influencers on YouTube are the main partners.
Neoreach supports multiple ways to filter suitable influencers. The filtering methods are: country, follower, social platform, number of followers, etc. After a company chooses the appropriate influencers, brands can use neighbors each to manage influencers. Here, brands can keep in touch with influencers, launch events, track results, integrate data across platforms, and more.
Neoreach is an influencers marketing tool that makes KOL simple and efficient.
Pricing: There are two charging models for Neorech. One is to provide API data support. The cost is $ 29 to $ 299 per month. The other is to use influencer services to manage influencers, which cost most companies $ 500 to $ 1800 per month.
Comparison of Neoreach and Hypeauditor:
Similarities: Both Neoeach and Hypeauditor can find and choose the appropriate influencers for brands. The main social platforms are Instagram and YouTube.
Difference: In addition to Hypeauditor's choice of suitable influencers, it is mainly used to check for false followers. In addition to selecting suitable influencers, Neoreach is mainly used to manage influencers' cooperation and track cooperation effects.
2.IG Audit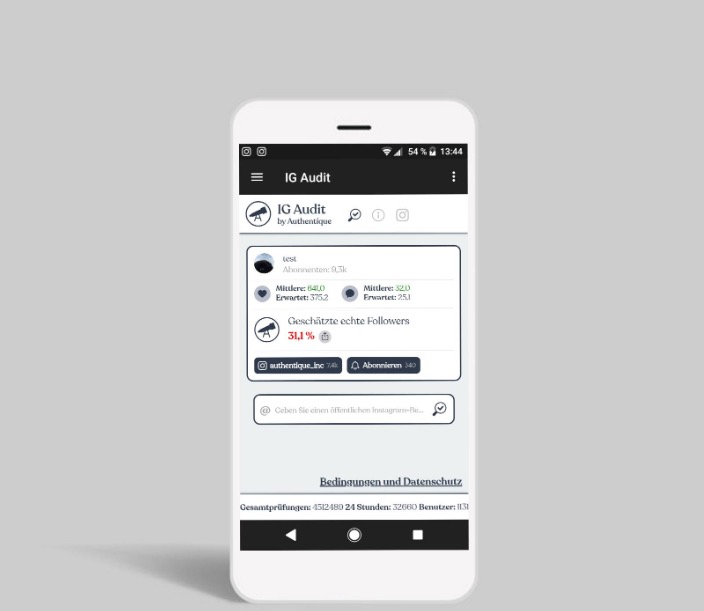 IG audit is a free Instagram audit tool, it is a browser extension. After entering your Instagram username, in just a few seconds, you can see the results of checking for fake followers. IG audit is a success. It has been promoted by many well-known media reports and has helped 23 million users check their Instagram accounts.
IG Audit judges the authenticity of follower accounts by randomly checking 200 Instagram follower samples, and its accuracy rate is about 80%. IG Audit checks the number of posts per follower account, the followers and following ratio, and whether it is a private account. Judging the true and false according to the feedback information of each account.
Pricing: free
Comparison of IG Audit and hypoauditor:
Similarities: Both IG Audit and hypoauditor can check the authenticity of followers.
Different points: IG Audit and hypoauditor have different principles for checking fake accounts. IG Audit checks the sample data by taking samples. Hypeauditor scores each account based on the overall performance of the account. The higher the score, the higher the authenticity of the followers.
3.Analisa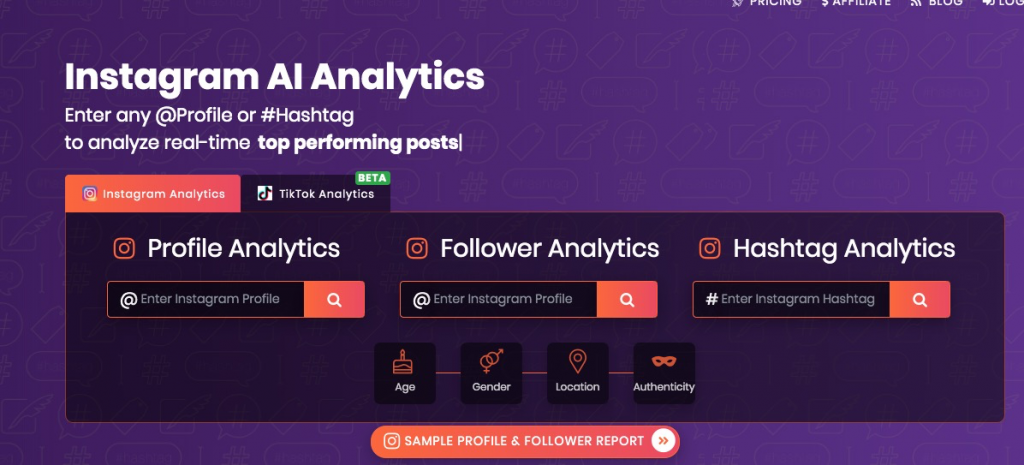 Analisa is an Instagram analysis tool. It can analyze Instagram hashtags, profiles, and followers. Analisa generates an analysis report for each Instagram account. This report analyzes the basic information of followers, as well as account hashtags and follower statistics.
Analisa can also check the authenticity of followers.
Analisa mainly judges by the followers' performance on the account. Analisa divides followers into four categories: Regular Followers, Dormant Followers, Mildly Suspicious, Highly Suspicious. For businesses, account interaction and impact are important. Analisa checks the authenticity of the followers completely based on the interaction of the account. This is in error, but companies can estimate the value of influencers based on normal accounts.
Pricing: 10 analysis reports $ 109 per month
25 analysis reports $ 199 per month
Analisa compared with hypoauditor:
Similarities: Both Analisa and hypoauditor can analyze Instagram accounts and can also check high-quality followers.
Differences: Analisa is mainly an analysis tool. Checking for suspicious followers is just one of the functions. It can also analyze hashtags and profiles. Hypeauditor is mainly used to analyze influencers and find suitable influencers.
4.BrandFollowers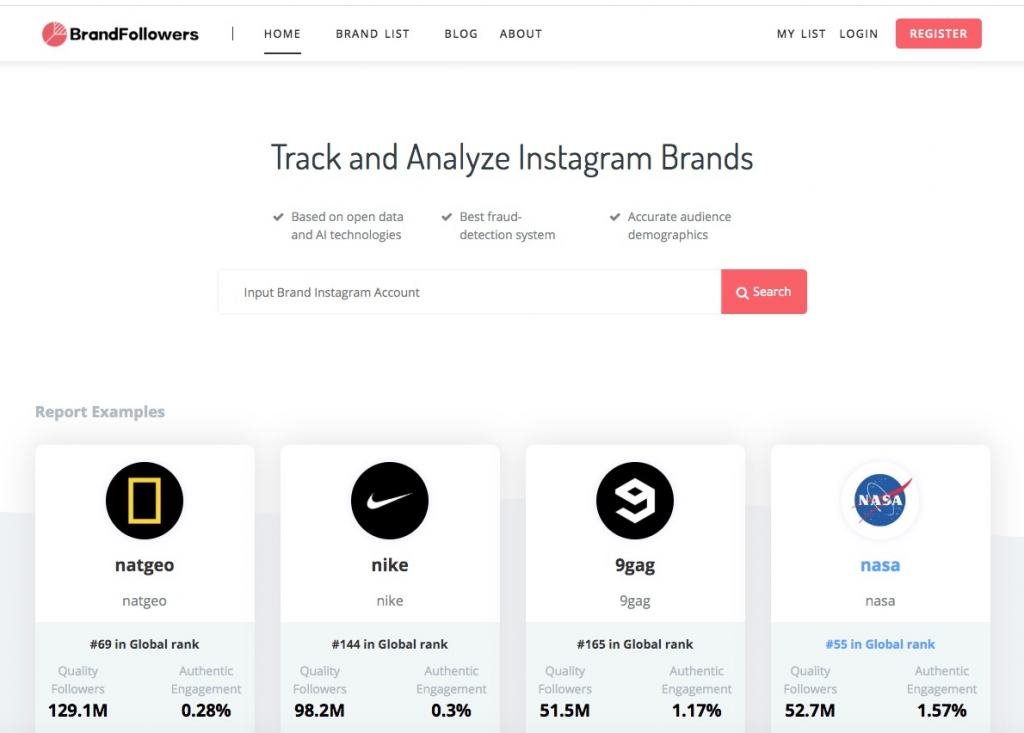 BrandFollowers is the best Instagram follower analytics and unfollowers track tool. BrandFollowers is used to analyze Instagram brand accounts and track changes in unfollowers. BrandFollowers can also be used to check for fake followers. Enter any brand name on BrandFollowers and you will get an Instagram analytics report. The report details the number of high-quality followers.
BrandFollowers divides followers into four categories: real followers, influencers, mass followers, and suspicious accounts. BrandFollowers defines accounts that interact well with brands as real followers. Influencers refer to accounts with more than 3,000 followers, mass followers are accounts with no interaction. And Suspicious Accounts are accounts restricted or punished by Instagram.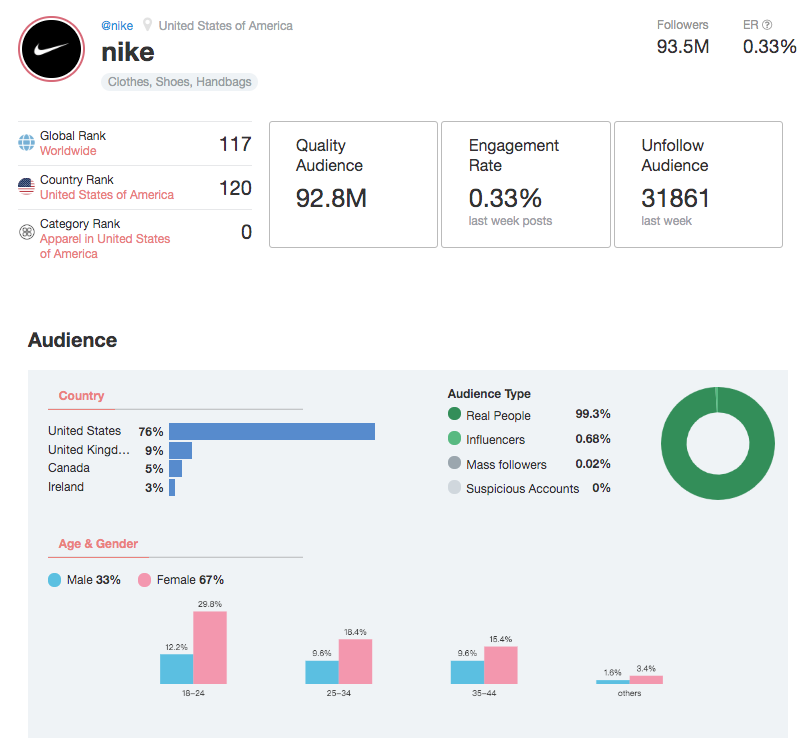 BrandFollowers calculates followers by tracking follower online interactions with the brand, engagement rate, like-comment ratio, and unfollowers-followers ratio.
Pricing: free
Compare BrandFollowers with hypoauditor:
Similarities: BrandFollowers and hypoauditor are both analysis and inspection tools for Instagram.
Differences: BrandFollowers are mainly used to analyze and check Instagram brand accounts, and hypoauditor is mainly used to track and analyze Instagram and youtube influencers.
The above is an introduction to the Hypeauditor Alternative tool. The focus of each tool is different. If you are looking for the best fit to try, BrandFollowers is the best free alternative.