4 Best Tool For Business On Instagram-BrandFollower
In Instagram business applications, there are many tools to help us simplify Instagram's commercial marketing efforts. And when it comes to Instagram marketing, we often need management tools, analytical tools, and inspection tools.
Here's a look at the four tools I usually use to help you schedule posts, analyze the performance of each post, track data changes, and monitor competitors.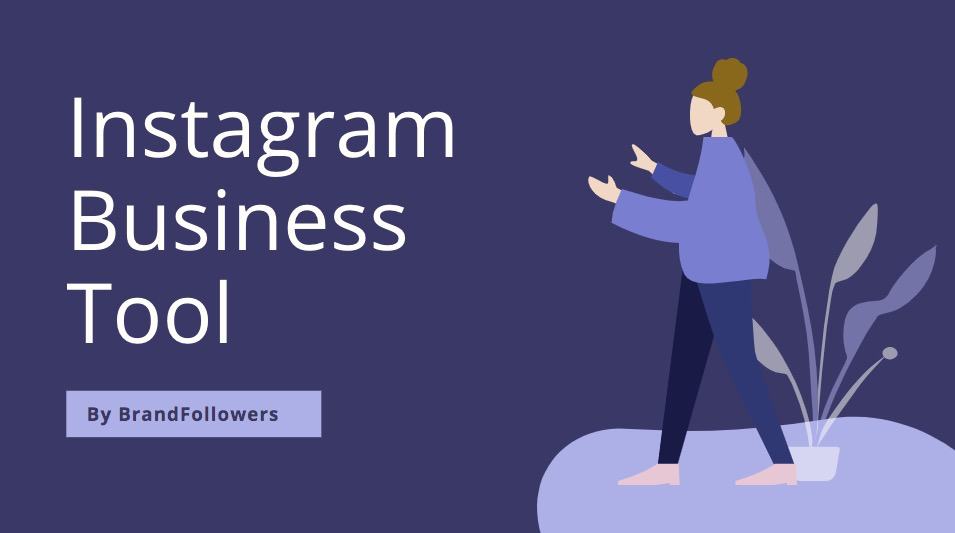 Instagram Insights
Instagram Insights is a native analytics tool that provides data about your follower demographics information and actions, as well as your content. This information makes it easy to compare content, measure your campaign, and see how well individual posts are performing.
To access Instagram Insights, you need a business account. If you convert your personal account to a corporate account, you'll see Data Insights for everything you post after you switch. If you switch your business account back to your personal account at any time, you'll lose all your data insights.
The Insights homepage shows a summary of the content you've posted in the last 7 days. In the top section, find the total number of trackers you've had in the last 7 days and the number of trackers you've got.
You can also see how many posts there are in your account and how many last week.
Instagram lets you view data from multiple posts at once, or dive into metrics for a single post.
Filter publishing data by content type, metrics and time range
The Posts section of the Insights page shows your three most recent posts. Click to see more to see other posts.
Instagram Insights is a free tool that analyzes your content without leaving the app. The data you find can help you learn more about your audience, what you're attracting them, and how your ads are performing. Use this valuable information to guide the types of content you create for your audience and what you publish.
Hootsuite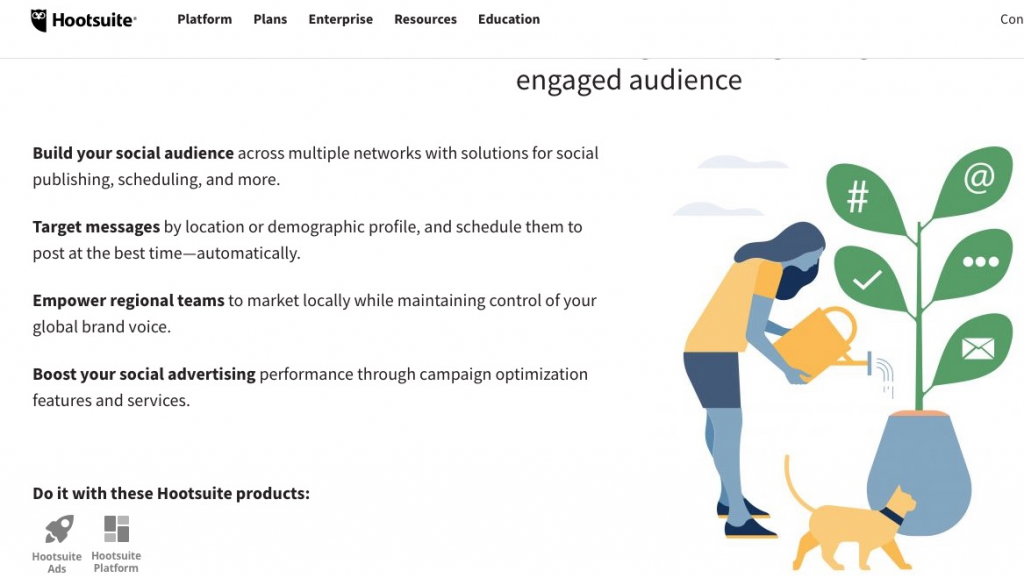 HootSuite has always been a favorite of many bloggers and marketers. It was one of the few social media management applications that emerged in the early 2000s and has evolved into a tool that today is used to schedule postings to social networks.
Like most users, I was immediately attracted to Hootsuite because you could manage many social networks in one place. In addition, I think it's good to schedule posts in advance. For me, it's the future of social media.
Create original content, maintain brand reputation, organize calendars, schedule sharing, manage replies, monitor results, and more. The task list is numerous.
The good news is that we have a number of great social media management tools to facilitate day-to-day management. Let's face it: in this day and age, we need technical support.
Are you currently taking full advantage of all the technical support available to you?
If you're not sure, I'm glad you're here. As a content marketer, I've been testing some social media management tools and I'm happy to share my favorites with you.
Platforms: Linkedin, Facebook page, Twitter, Instagram, WordPress blog, Google plus page, Vimeo and MailChimp.
There are other advantages:
There is a free plan. One of the only social media management tools with a free program.
Schedule updates (including calendars) and even upload them from spreadsheets (CSV files)
Team characteristics. Teamwork (proxy replies, tweets, marked as completed, tracking messages, etc.)
Action Apps (iOS and Android)
Custom analysis (including planned reports)
RSS integration (updated release from RSS feed)
Cost:
Freedom program (which is, of course, free)
Professionals (from $348 per year)
Team (from $1,548 per year)
Business (from $7,188 per year)
Enterprise Edition (possibly from $16,000 per year).
HypeAuditor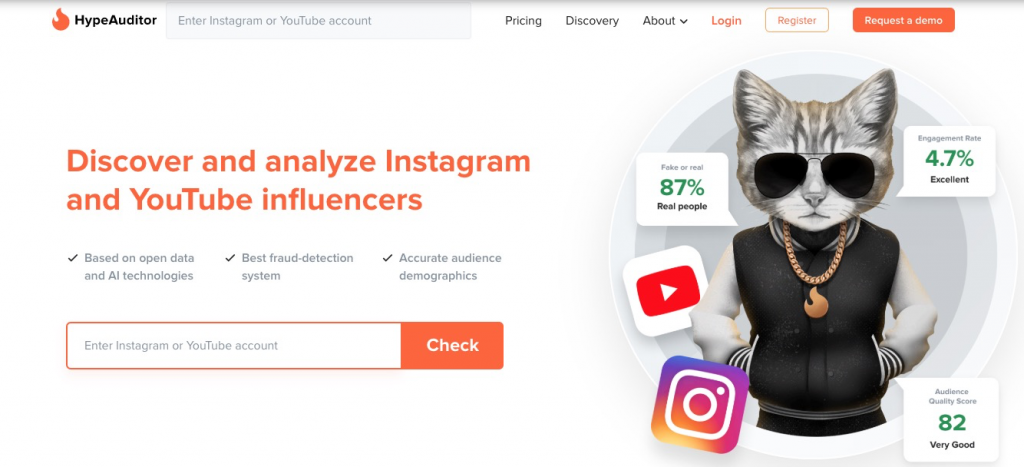 HypeAuditor is an Instagram social media analytics tool that uses artificial intelligence (AI) to detect fake followers and likes. It provides users with statistical information, such as the demographic information and participation rate of followers over time.
If you still need to complete the spy (or assessment) work, then HypeAuditor may be your next choice. It doesn't rely on the Instagram API, but uses publicly available data, so as a tool, it's rarely subject to accidental attacks from Instagram.
You can easily get free automated reports on any Instagram account with more than a thousand followers. It's also useful if you're keeping a close eye on your biggest competitors, or if you're looking at the influencers you want to work with.
In addition to providing overall engagement, HypeAuditor will analyze audience quality.
HypeAuditor features
Check out the following list of HypeAuditor features:
Audience Quality Score
Audience Quality Analysis
Demographics and language insights
Engagement analysis
Estimated price
PDF Export
Advertiser Dashboard
Cost:
HypeAuditor pricing is divided into three credit package options: 1 credit ($30/seat/year), 10 credits ($149/seat/year) and 50 credits ($349/seat/year). One credit is equal to an Instagram report every year. All three options include basic features such as audience quality scores and analytics, demographics and language insights, engagement analysis, PDF export, and more.
BrandFollowers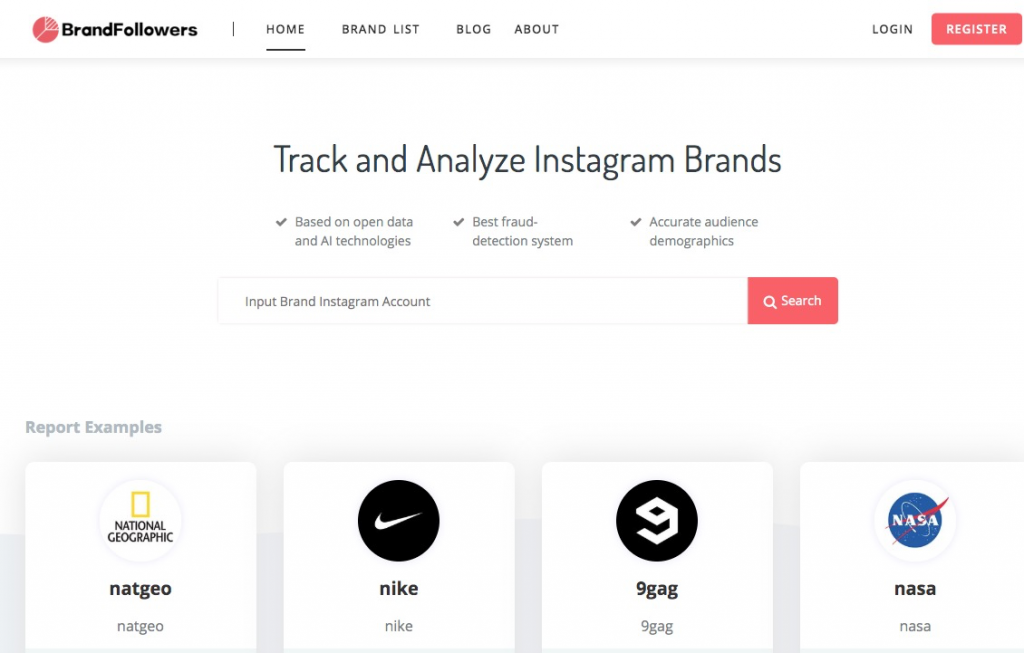 BrandFollowers has 300,000 brand analytics reports that use this tool to help you monitor changes in your competitors and learn more about your partners when brands work together.
BrandFollowers, in addition to tracking each day's followers and unfollwers, also calculate engagement rates and like-for-like reviews. And BrandFollowers analyzes the country, age, and gender of followers.
Most importantly, BrandFollowers checks any brand's followers for fake accounts.
Today, Instagram is flooded with fake followers, and BrandFollowers can be used to get access to these troubles.
BrandFollowers enables brands to gain new social followings and manage competitive social spaces.
As social networks become more noisy and time-consuming, and brands become more difficult to reach a loyal audience, our tools will be dedicated to addressing these requirements.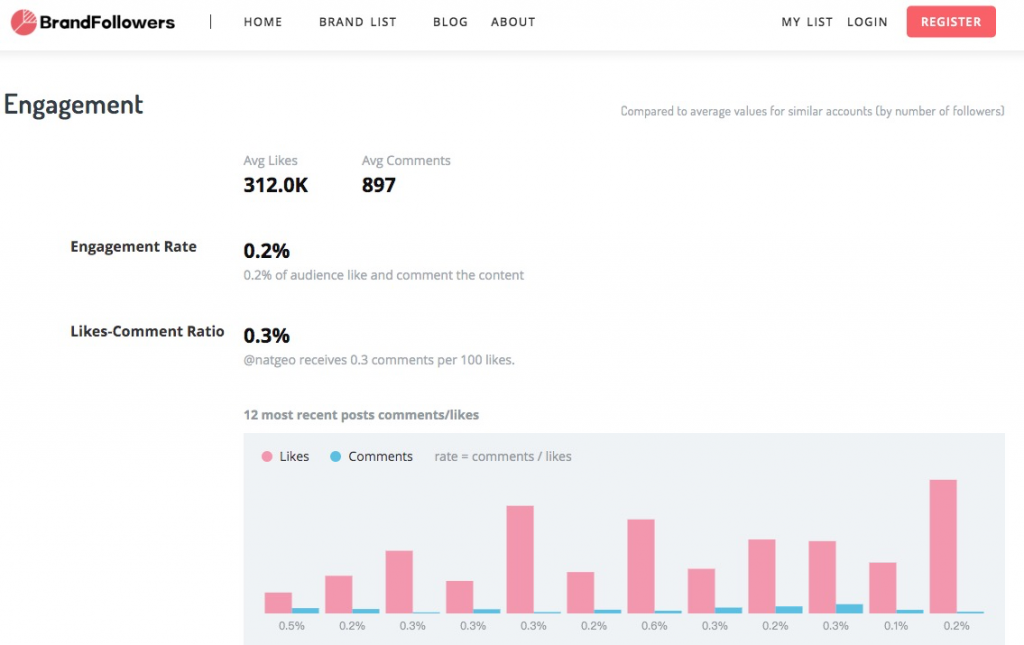 BrandFollowers features:
Generate a business brand report
Analysis of specific information such as the country of followers
Track changes in followers and unfollwers
Calculating engagement rates
Count the frequency of posts
Trackers mentioned
Monitor competitors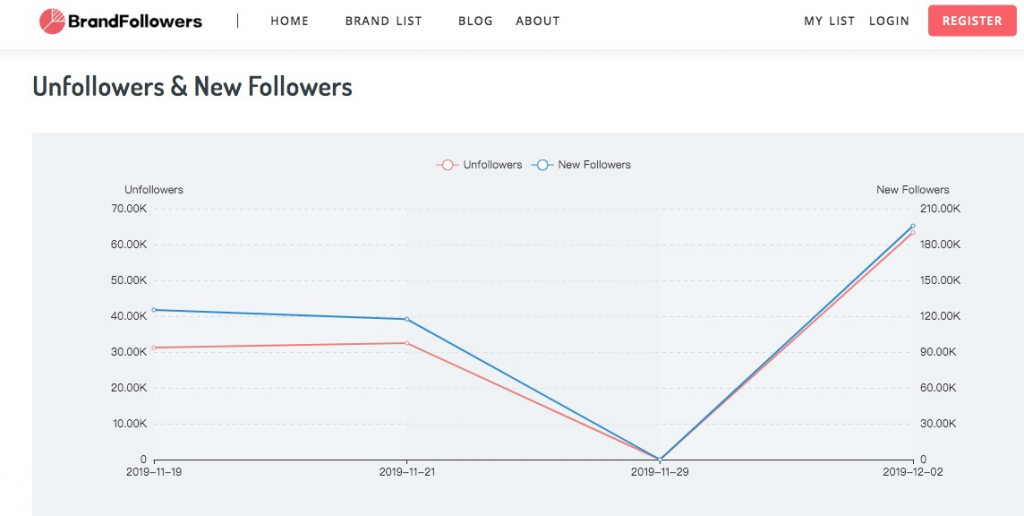 These are the four commonly used Instagram stools that already cover all the requirements of Instagram marketing. You can use them at the same time.