Instagram Follower Statistics Website in 2019|BrandFollower
Instagram is currently the second-largest social media platform in the world. The monthly active users of Instagram reached 1 billion. Instagram is the second-best free app in the Apple App Store. Every day, 500 million people use Instagram stories. Of Instagram's 1 billion users, only 110 million are in the United States, and 89% are outside the United States. By 2020, Instagram will reach 112.5 million US users. 63% of Instagram users log in at least once a day.
All of the above data indicates a problem: Instagram is a new social platform that is still growing rapidly and attracting many new users. Every month, 1 billion users post stories and posts on Instagram, they want to get more followers, but Instagram doesn't have statistics about followers. So here, I would recommend an Instagram follower statistics and tracking website in 2019 – BrandFollowers.
Recommend a free stats website – BrandFollowers
BrandFollowers is a free Instagram follower stats and tracking tool. BrandFollowers can count follower information for each Instagram account. In BrandFollowers, enter any Instagram account and click Search to see statistics about followers.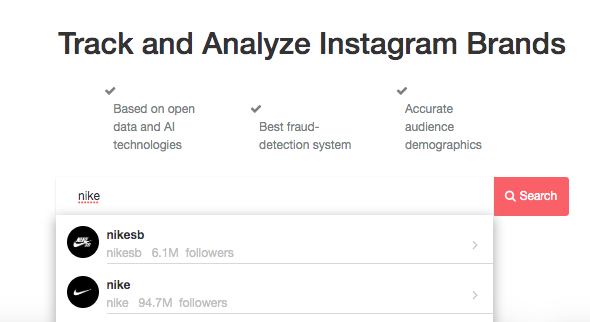 In the statistics report of BrandFollowers, you can see the following information:
1.The first part shows the ranking of the account and the statistics for last week.
BrandFollowers counts the rankings of this account, including world rankings, country rankings, industry rankings.
BrandFollowers also showed three statistics, a high-quality audience, last week's unfollowers, last week's engagement rate.
I searched in BrandFollowers: Nike. The counted Nike followers are as follows: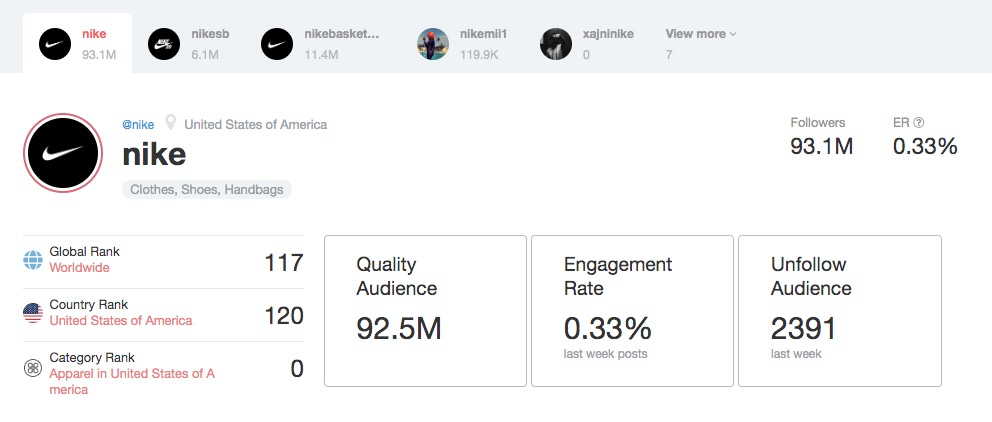 From this report, we can see that Nike's world ranking is 117, the national ranking is 120, and the industry ranking is 1. Nike has a total of 93.1M followers, of which 92.5M are high-quality audiences. Last week's unfollower was 2,391 people, and last week's engagement rate was 0.33%.
2. The second part is the follower's specific information statistics and checks accounts.
BrandFollowers analyzed three things:
Which countries are followers and the proportion of followers in each country?
Check the true audience of the followers, influencers, masses, and suspect accounts
The proportion of followers of all ages and gender ratio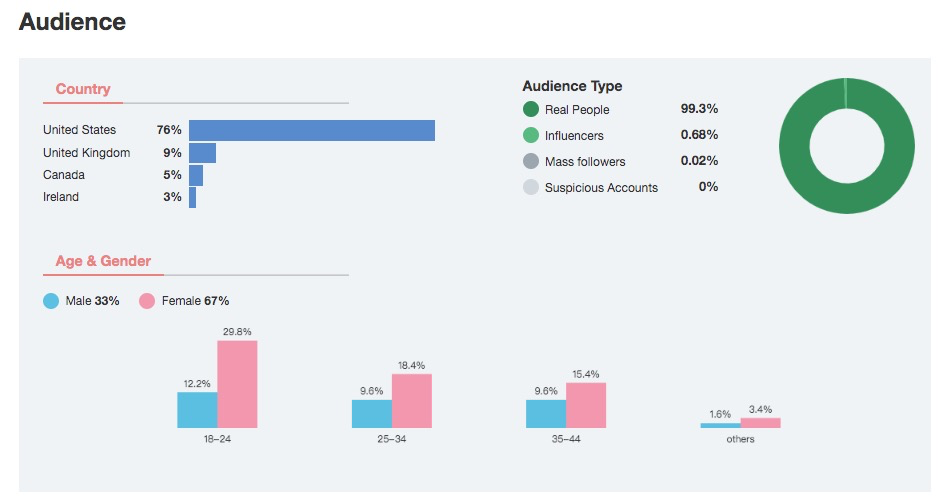 From the above picture, we can see: Of all Nike followers, 76% of fans are from the United States, including 0.68% of influencers, with 0.02% of fake accounts, and the highest percentage of women between the ages of 18 and 24.
3. Followers and unfollowers change chart
The third part tracks a total of 4 data: followers, following, new followers, unfollowers.
Followers are the total data that your fans end up with.
Following is when you follow the number of other people's accounts.
The new follower is the number of followers you add each time.
Unfollowers is the number of people who unfollow your account every time.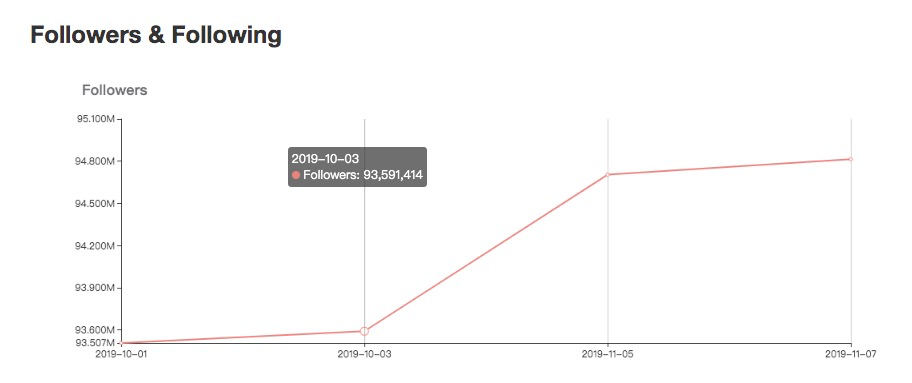 From this picture, we can see that the total number of followers on Nike on November 5 is 125,759,848.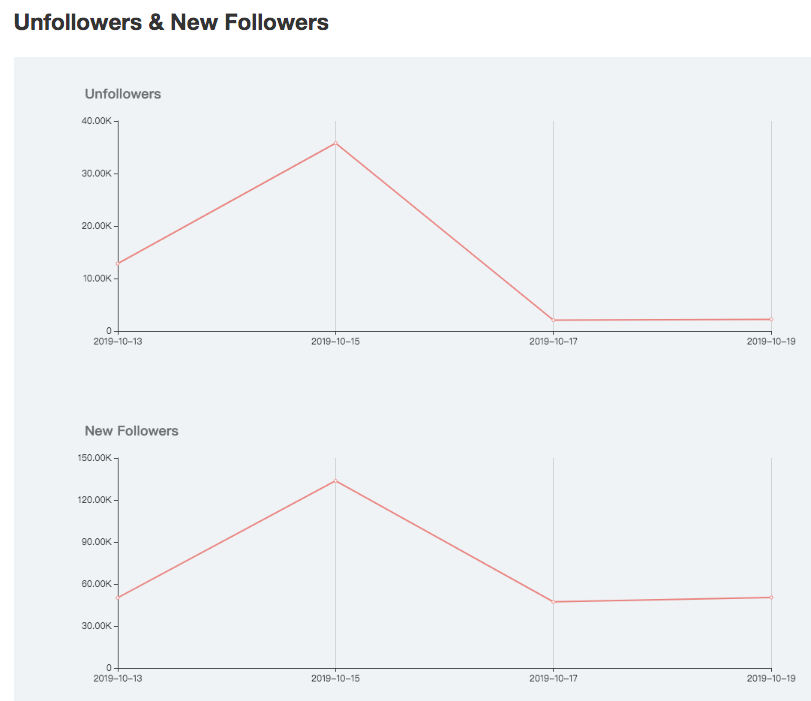 Seen from the second picture: In the picture of BrandFollowers, we can see that from October 13th to October 15th, the number of unfollowers is 32k; the new follower is 130k.
How do I see my follower stats on Instagram?
There are 2 ways to see your statistics in BrandFollowers:
1. Search for brand names directly on the BrandFollowers homepage to see statistics about followers.
2. Search for brand names in the brand list pageBrandFollowers sorts all Instagram brands, and from this list, you can see some basic data for followers.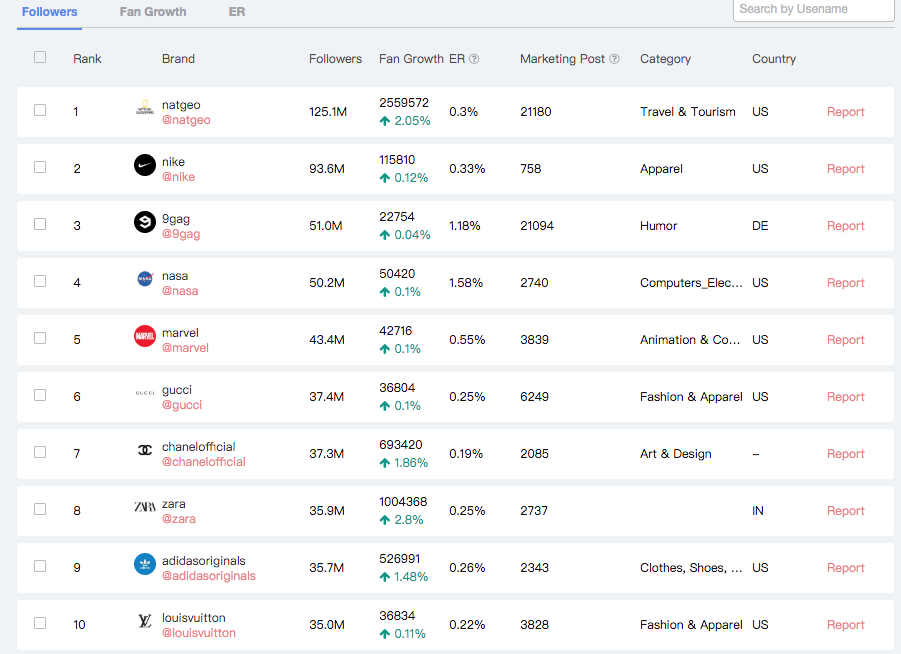 Track and check followers -BrandFollowers
Instagram has no tracking and checking tools for followers. BrandFollowers developed this tool to help users and brands better run Instagram accounts. The current features of BrandFollowers are:
1. Track all the information of the followers, analyze and compare the changes of the followers, and present the data in a report.
2. Check for fake accounts and high-quality accounts in your account.
BrandFollowers is a free statistical and tracking tool. Currently, the statistics are still limited. We have been improving the technology to track more data, providing more accurate and effective statistics to help users get more followers.