10 Instagram brands marketing tips in 2020|BrandFollower
The rapid development of Instagram has enabled more brands to use Instagram as a key platform to launch marketing. Instagram is known for its photo sharing, attracting many young people, and attracting a lot of e-commerce and brand presence. Here they have achieved great success. What are the skills of Instagram brand marketing in 2020?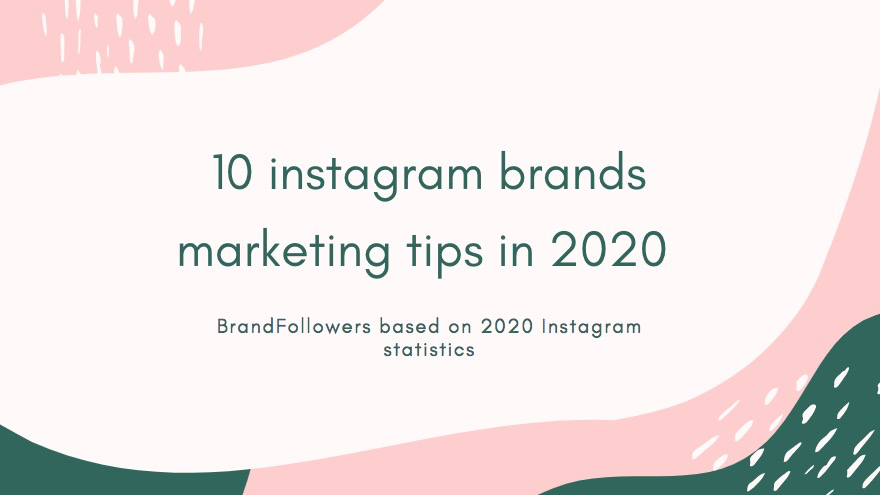 2020 Instagram statistics
1 billion people use Instagram every month
As far as active users are concerned, this makes Instagram the second-largest traditional social network after Facebook.
500 million people use Instagram Stories every day
In the three years since its launch, the story has become an important reason for making Instagram so popular.
With 1 billion people using Stories every day, it's clear that Stories are an important channel for brands.
By 2020, Instagram will reach 112.5 million US users
It is estimated that this is an increase of 5.4% over 2019, and the market also predicts that the network will reach 117.2 million US users in 2021.
The gender ratio on Instagram is fairly average: 52% for women and 48% for men
63% of Instagram users log in at least once a day
62% said they are more interested in brands or products after seeing brands or products in Stories
The brand releases an average of 2.5 stories per week.
By 2020, 75.3% of companies in the US will use Instagram.
One-third of the most-viewed stories come from companies
The story is a more casual and intimate form of content on Instagram, but for businesses, the story can be very powerful.
The completion rate of the brand story reaches 85%
Compared with 69%, year-on-year growth is very large. This may be because the brand now uses shorter Stories, with an average of 5.2 frames in 2019 and 6.9 frames in 2018.
However, longer stories have a greater impact. This means that the ideal length of a story depends on your specific goals.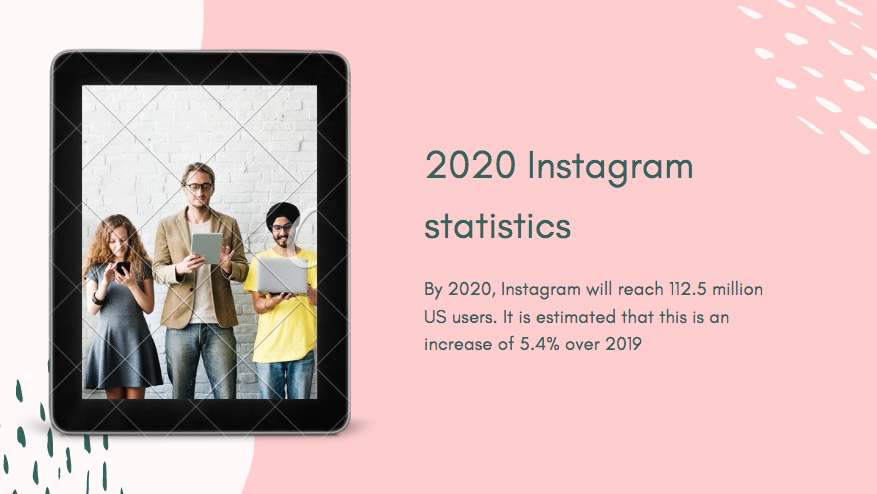 Based on the above data, we made the 2020 Instagram brand marketing tips:
1.Use stories to let followers see behind the scenes
Based on the above statistics, we see that the brand has a bigger advantage in terms of the story: half of Instagram's active user base interacts with Stories every day.
Most importantly, a Facebook study in January 2019 found that 66% of Instagram users thought the story was a good platform for interaction between consumers and brands.
Instagram stories are a great feature because they appeal to viewers more than anything else. They only lasted for 24 hours, which made the user excited to see what the brand posted. By using a story, you can launch a product or show a trailer about the service.
Use Instagram stories to provide followers with interesting behind-the-scenes footage to understand how your business works.
2. Use a variety of Instagram tools
Learn all the Instagram filters, special effects, and editing tools. Adjust photo color and saturation when posting posts.
Instagram has a set of business tools that help companies better understand the performance of their accounts. You can see the performance of each post of the brand.
Analyze the brand followers country, age, gender, and hobbies of followers.
Track changes in the number of fans and graphically show changes in the daily followers and unfollower.
Check for fake accounts and high-quality accounts.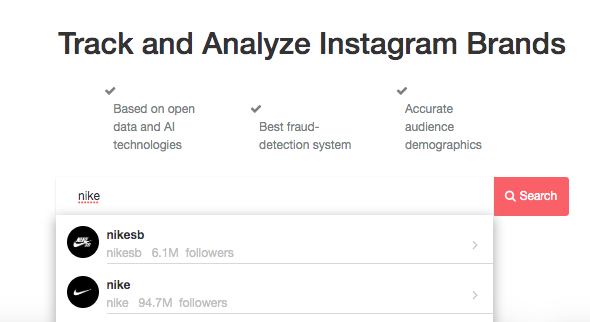 3.Building a community around Instagram tags
Twitter and tiktok form a popular tag community. The Instagram tag community is also very influential. On Instagram, users discuss issues with tags. So, brands can build a community around the Instagram tag for everyone to comment on.
For example, Nike uses # to select your winter and launches a new range of sneakers. This label is for those who even run in the cold winter mornings, and those who love fitness are worthy of record for both the product and the user.
4.Working with influencers
There are 2 Instagram data worthy of our attention:
The cost of each postpaid by the brand to Instagram's influencers ranges from $100 to $2,085.
130 million users of Instagram monthly shopping posts tap water
According to the above two data, it is valuable to cooperate with Instagram and influencers in 2020. Instagram's influencers can bring sales performance.
5.Set up an Instagram ad
We can use the Instagram advertising platform to deliver your ads to the right people and get brand exposure quickly. With Instagram ads, the brand spends some money after the post is posted to increase exposure and better control who can see your posts. In 2020, Instagram advertisers will be more and more.
Instagram and Facebook use the same advertising system. If you put a Facebook ad, you can do some advertising tests in Instagram, maybe there will be unexpected gains.
Here is a tool called bigspy that can spy Instagram and facebook ads.

6.Promote your Instagram everywhere
To get more Instagram followers, learn to use external conditions, do some publicity on the mature social platforms like facebook and twitter, and let some old users know that the brand has also set up an account on Instagram.
7.Learn excellent marketing cases
Do you know which brand has the most followers on Instagram?
I used the BrandFollowers to view the top Instagram brand. BrandFollowers sorts the Instagram brand by the number of followers, the number of fans, and the engagement rate.
We can see that NatGeo has 126.3M fans and is the brand with the most followers on Instagram. The second place is Nike, which has 94.8M followers.
These excellent corporate Instagram marketing strategies require us to learn.
In addition, we also need to learn the marketing skills of competitors. By analyzing competitors, we can better discover our own deficiencies and learn the best places of our competitors.
8.win-win
Engage with others to grow your Instagram brand. Don't let your brand become an island, interact with partners or other brands in the same industry, and have an advantage for both brands.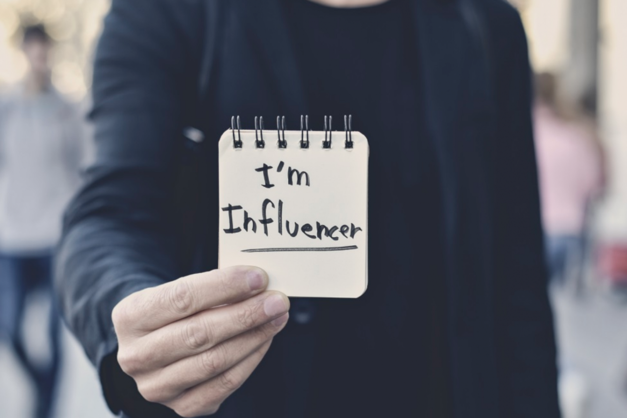 9.Post-high-quality posts
Publish content that is relevant to your audience but is also true to your brand
In order to reach your target audience, you must post content that they think is relevant and important. But it must also be relevant to your company, brand and its goals. To do this, you must understand the interests and dislikes of your audience and then plan your content.
10.Maintain proper release frequency
The number of times you should post a day depends on your industry, your audience, and how they respond to your content.
In order to be a loyal follower, you need to maintain a consistent release. It helps people stay in touch with you and keep in touch with your brand. But at the same time, you have to make sure that the user's feeds aren't being used only by your posts because it will drown them.
To publish it twice or three times a day, but don't post it every hour, because it will irritate users and you will lose followers.
The above are 10 Instagram brand marketing tips listed by BrandFollowers based on 2020 Instagram statistics. I hope that I can help you get more followers and get more benefits.